Nurse Watch: Two school nurses save life of a parent in cardiac arrest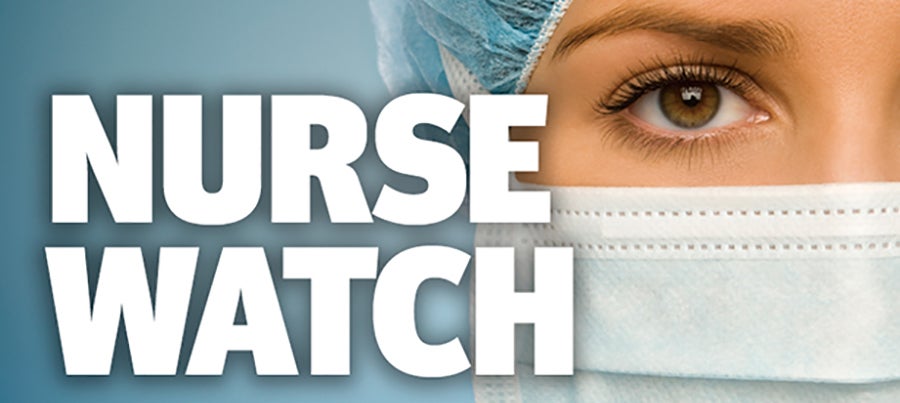 Nurse Watch is compiled in conjunction with the AHA's American Organization of Nurse Executives (AONE) and highlights articles of interest to nurse leaders, nursing professionals and other health care leaders. For more about AONE, visit aone.org.
Two school nurses save life of a parent in cardiac arrest
Two school nurses saved the life of a 41-year-old mother who recently suffered a cardiac arrest and collapsed in the lobby of a Poughkeepsie, N.Y., junior high school, the Poughkeepsie Journal reports. Nurse Mary Merenda immediately began performing CPR on the woman, who wasn't breathing. Merenda also used the school's defibrillator and called 911. Dane Dragonetti, another school nurse, came to her aid, as did police, who treated her again with a defibrillator. The woman then began breathing and is now expected to make a full recovery.
"Mary and Dawn are real, live heroes in this community," Principal Steven Shuchat said. "What happened ... was nothing short of extraordinary."
CNO retires after storied career
Donna Poduska, chief nursing officer of UCHealth Poudre Valley Hospital in Fort Collins, Colo., has retired after 50 years with the organization, the Coloradoan reports.
Poduska saw the organization through dramatic change, including the nursing profession's evolving from one where "you used to do whatever the doctor told you" to a more autonomous practice, Poduska told the publication.
Poduska also hired a majority of the 800 nurses on the hospital's current staff, and helped the organization achieve Magnet status five times.
Poduska's husband, the hospital's infection preventionist, spent 51 years at the organization and retired alongside her.
Executive moves
St. Louis-based Ascension has tapped Amy Wilson for the newly created role of senior vice president for clinical operations. Previously, Wilson was CNO for Ascension Saint Thomas in Nashville, Tenn.
Stony Brook (N.Y.) University Hospital has named Julie Mirkin CNO. Mirkin was most recently vice president for care coordination at NewYork-Presbyterian Healthcare System.