Bothwell Regional Health Center, Sedalia, Mo., names CEO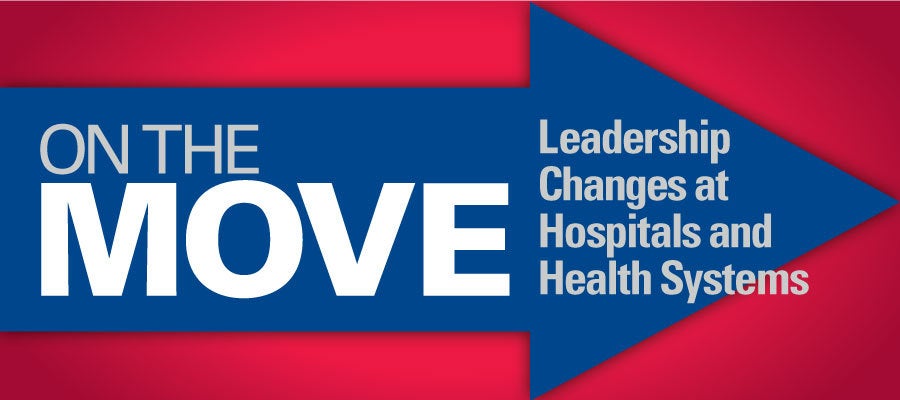 Bothwell Regional Health Center names CEO
Sedalia, Mo.-based Bothwell Regional Health Center has appointed Lori Wightman, R.N., CEO effective June 17. She most recently served as president of Mercy Hospital Ada (Okla.).
St. David's Medical Center appoints new CEO
Austin, Texas-based St. David's Medical Center, part of HCA Healthcare, has named Todd Steward CEO. He succeeds Don Wilkerson, who retired after a four-decade career in health care. Steward previously served as CEO of St. David's South Austin Medical Center.
Largo Medical Center appoints COO
HCA Healthcare's Largo (Fla.) Medical Center has named Wyatt Chocklett chief operating officer. He most recently served as COO of HCA's Doctors Hospital of Sarasota (Fla.).
Atrium Health appoints chief marketing officer
Charlotte, N.C.-based Atrium Health has named Michael Parkerson senior vice president and chief marketing officer effective May 1. Parkerson most recently served as chief strategy and innovation officer for Blue Cross Blue Shield of North Carolina.