5 ways to become a successful leader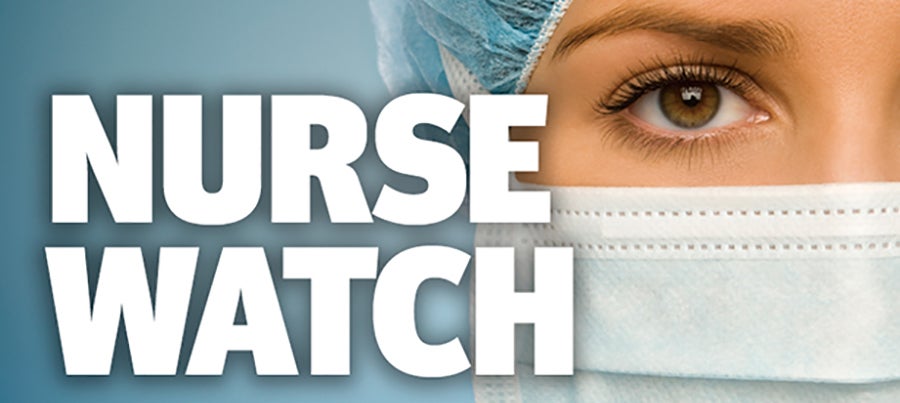 Nurse Watch is compiled in conjunction with the AHA's American Organization for Nursing Leadership (AONL) and highlights articles of interest to nurse leaders, nursing professionals and other health care leaders. For more about AONL, visit aonl.org.
5 ways to become a successful leader
Sarah Robb O'Hagan, an expert on business innovation and inspiring human performance, recently offered nurse leaders five tips for realizing personal and professional success: take risks, be willing to fail, embrace your strengths, bring out the best in others, and get out of your comfort zone.
"If you don't experience different environments, different types of work, you don't know where you are going to shine," O'Hagan told attendees last month at AONL's 2019 Annual Conference in San Diego.
Read more about her five strategies for success at HealthLeaders.
Nurse helps save life of man at movie theater
Shyvonne Allen, a nurse at South Nassau Communities Hospital in Oceanside, N.Y., helped save the life of a man who went into cardiac arrest at a movie theater on Easter morning, CBS New York reports. Allen was off duty and at the theater with her son when she recognized the man's abnormal breathing and administered CPR.
Executive moves
Walker Baptist Medical Center in Jasper, Ala., part of Tenet Healthcare, has named Cindy Key chief nursing officer, the Birmingham Business Journal reports. She previously served as interim CNO.
Princeton Baptist Medical Center, Birmingham, recently named Robbie Hindman CNO, the journal reports. Previously the hospital's interim CNO, Hindman also serves as group CNO for Tenet's Alabama and Tennessee operations.