Guthrie health system names hospital president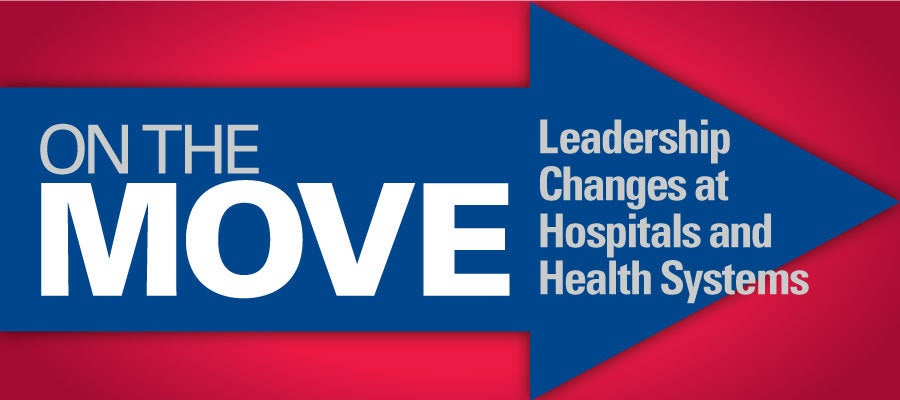 Guthrie names hospital president
Guthrie health system has named Jennifer Yartym president of Guthrie Cortland (N.Y.) Medical Center effective Sept. 9. She currently serves as vice president of operations at Guthrie Corning (N.Y.) Hospital.
Northwell Health names hospital executive
Northwell Health has named Derek Anderson executive director of Northern Westchester Hospital in Mount Kisco, N.Y. He currently serves as associate executive director at North Shore University Hospital in Manhasset.
Nash UNC Health Care names CMO
Rocky Mount, N.C.-based Nash UNC Health Care has named Anne Shriner, M.D., chief medical officer effective this fall. She currently serves as vice president of medical affairs and CMO at Wooster (Ohio) Community Hospital.
Tulane Health System appoints CMO
New Orleans-based Tulane Health System has named Brandon Mauldin, M.D., as CMO. He will continue to serve as an academic hospitalist at Tulane Medical Center and an assistant professor of medicine at Tulane University School of Medicine.
North Arkansas Regional Medical Center selects CFO
North Arkansas Regional Medical Center in Harrison has appointed Kenneth Pannell chief financial officer. He most recently led the financial team at West Arizona Regional Medical Center in Bullhead City, and has served as CFO for hospitals in Texas, Arkansas and Oklahoma.