Woman's Hospital names new CEO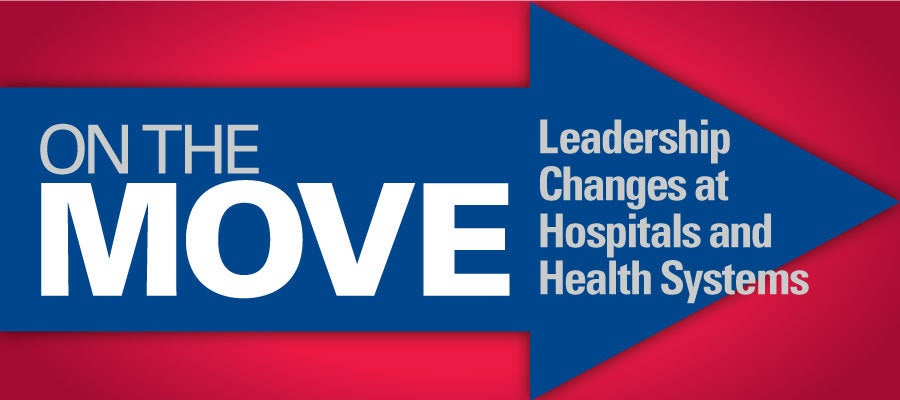 Woman's Hospital names new CEO
Woman's Hospital in Baton Rouge, La., has named Barbara Griffith, M.D., CEO effective this fall. She currently serves as chief medical officer and chief of business operations for Duke Regional Hospital in Durham, N.C.
River Hospital names CEO
River Hospital in Alexandria Bay, N.Y., has named Emily Mastaler as its next CEO. Since 2014, Mastaler has served as chief operating officer for Health Care and Rehabilitation Services in Springfield, VT. She will begin her tenure at River Hospital this fall.
Mountain Vista Medical Center names new president
Mountain Vista Medical Center in Mesa, Ariz., part of Steward Health Care, has named William Comer president. He most recently served as chairman, president and CEO of Paradise Valley Hospital in National City, Calif., and Bayview Behavioral Health Hospital in Chula Vista, Calif.
Eastside Medical Center names COO
Eastside Medical Center in Snellville, Ga., part of HCA Healthcare, has named John Hoover chief operating officer. He most recently served as vice president of operations for HCA Healthcare's Wesley Healthcare system in Wichita, Kan.