UPMC Chautauqua names president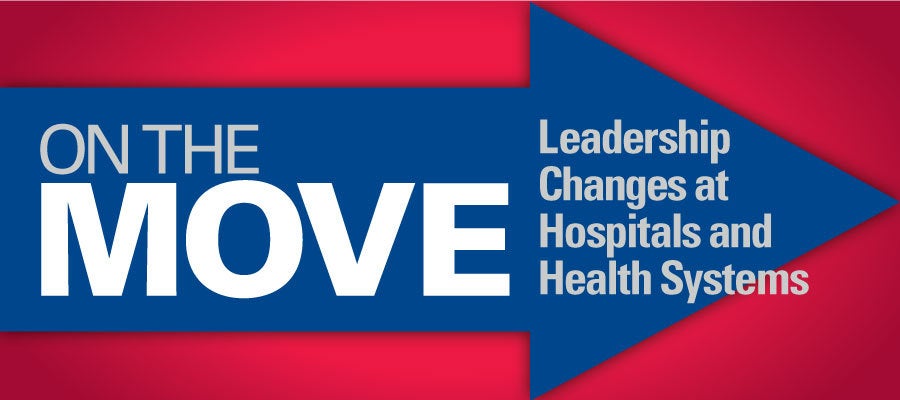 UPMC Chautauqua names president
UPMC Chautauqua in Jamestown, N.Y., has named Brian Durniok president. Durniok has served as interim president of the hospital since January. He also will continue as president of UPMC Northwest in Seneca, Pa.
Medical Center of Aurora names COO
HCA Healthcare has promoted Hallie Woods to chief operating officer for The Medical Center of Aurora (Colo.) and Spalding Rehabilitation Hospital. She previously served as chief administrative officer of Centennial Medical Center, a campus of The Medical Center of Aurora.
Geiseinger names executive vice president and CMO
Danville, Pa.-based Geisinger has named J. Edward Hartle, M.D., executive vice president and chief medical officer. Hartle joined Geisinger as a nephrologist in 1995 and has held numerous leadership positions at the health system.
Memorial Hermann Health System appoints chief consumer experience officer
Houston-based Memorial Hermann Health System has named Alexander Greengold senior vice president and chief consumer experience officer. He most recently served as vice president of customer experience, support and strategy for the DISH Network Corporation.