Twin County Regional Healthcare names CEO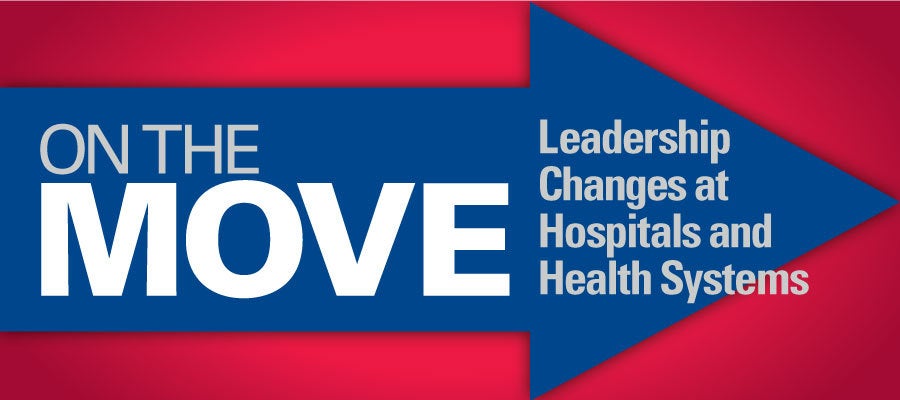 Twin County Regional Healthcare names CEO
Twin County Regional Healthcare in Galax, Va., a Duke LifePoint hospital, has named Greg Pearson CEO. Pearson most recently served as CEO of Minden (La.) Medical Center.
Meritus Health selects CEO
Meritus Health in Hagerstown, Md., has named Maulik Joshi president and CEO effective in mid-November. He currently serves as executive vice president of integrated care delivery and chief operating officer at Anne Arundel Health System in Annapolis, Md.
Brigham City Community Hospital names CMO
Brigham City (Utah) Community Hospital has named Derrick Walker, D.O., chief medical officer. He has practiced general surgery at the hospital since 2017.
Mercy Hospital South appoints CMO
Mercy Hospital South in St. Louis has named Aamina Akhtar, M.D., CMO. She has worked at the hospital since 2005, when it was St. Anthony's Medical Center.
MemorialCare Long Beach Medical Center names CMO
MemorialCare Long Beach (Calif.) Medical Center has named Eric Ramos, M.D., CMO. He most recently served as division CMO for HCA Healthcare Far West Division in Henderson, Nev.