HCA Virginia appoints hospital CEO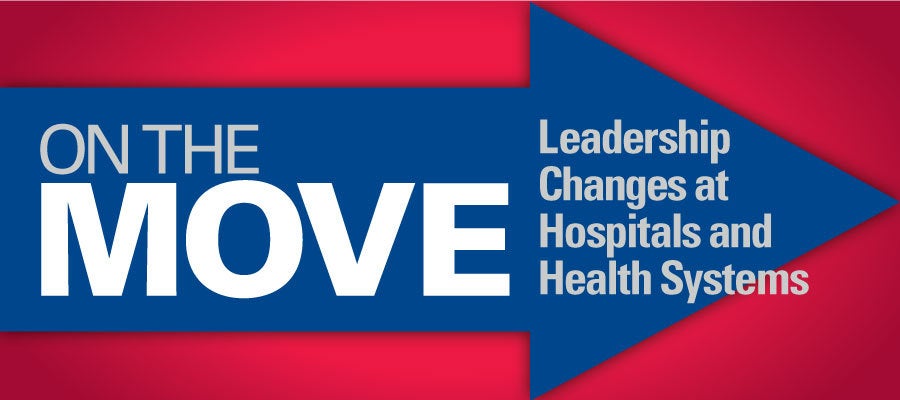 HCA Virginia appoints hospital CEO
Richmond-based HCA Virginia has appointed Ryan Jensen CEO of Henrico, Parham and Retreat Doctors' Hospitals in Richmond effective Nov. 1. He previously served as CEO of Desert Springs Hospital in Las Vegas.
Lake Chelan Community Hospital names CEO
Lake Chelan Community Hospital & Clinics in Chelan, Wash., has named George Rohrich CEO effective in December. He currently serves as CEO at River's Edge Hospital & Clinic, a 17-bed critical access hospital and primary care clinic in St. Peter, Minn.
Geisinger names executive vice president
Danville, Pa.-based Geisinger has named Matthew Walsh executive vice president and chief operating officer. He joined the health system in 2017 as COO for the clinical enterprise, where he oversaw initiatives and clinical program developments to improve ambulatory, operating room, emergency department and inpatient access.
Metro Health-University of Michigan Health selects COO
Wyoming, Mich.-based Metro Health-University of Michigan Health has named Lori Price, R.N., COO. She most recently served as president of Gottlieb Memorial Hospital in Melrose Park, Ill., part of Loyola Medicine and Trinity Health, where she also served as regional chief nursing officer and regional executive of support service and quality.