Creating hospital protocols to identify, treat human trafficking survivors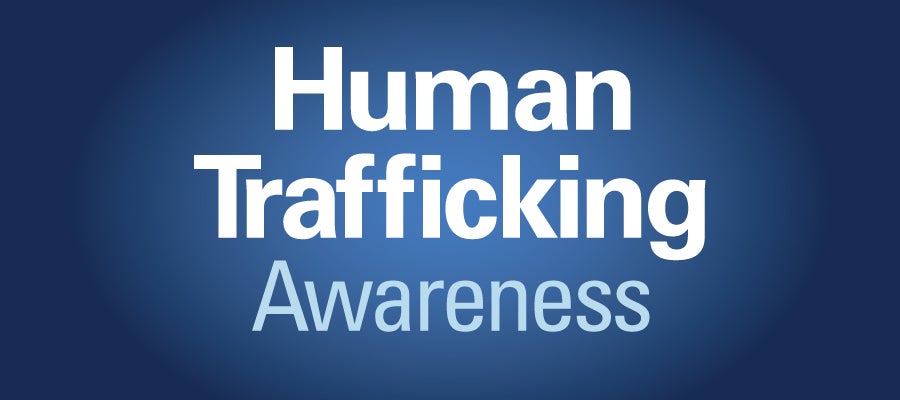 The AHA, along with its nearly 5,000 member hospitals, health systems and other health care organizations, are committed to addressing all forms of violence affecting our staff as well as the patients and communities we serve. One aspect of AHA's Hospitals Against Violence initiative is fighting human trafficking by highlighting leading practices, connecting health leaders with evidence-based interventions and protocols, and enabling greater data insights on human trafficking by successfully advocating with members for new ICD-10 codes related to assisting patients affected by human trafficking.
Ingrid Johnson, R.N., patient access manager at Atlantic Health, shares her story and how nurses and other clinicians can stop human trafficking and save lives by doing what they do best — caring for patients.
Q: What should health care leaders know about human trafficking?
A: In 2005, my daughter was missing for 11 months. I didn't know anything about human trafficking at the time. Hospital leaders should know that they most likely have come in contact with survivors or victims of human trafficking. My daughter, when recovered, was one of the lucky ones. As a nurse from New Jersey, my hope is that fellow health care clinicians and support staff will join me and others around the nation in being able to understand the red flags of human trafficking so that we together can identify victims and survivors and develop treatment plans and protocols to help bring them back to stabilization.
I do believe that we should open our hearts because these survivors are truly in plain sight. This is not about money that the health care field needs to spend. We just need to open our systems in a budget-neutral way, incorporate human trafficking in our dialog, in our policies and our procedures.
Q: Are there things that hospital leaders and hospital staff should be aware of and recognize when supporting victims?
A: Any employee training, from environmental services and transport services to C-suite leaders, should include human trafficking so that everyone has a clear idea of what protocols and processes are in place to provide comfort to those who are identified or self-identify as victims or survivors of human trafficking.
Q: What role can hospitals play in connecting trafficked patients to the resources they need?
A: Hospitals can begin by developing protocols to help victims and survivors of human trafficking by partnering with their case management department, their clergy and clinical staff to determine what are the best steps, what are the best evidence-based practices that are out there, and then put a protocol in place. You don't have to start from scratch. AHA has collected many trainings, protocols and other best practices from organizations who have deployed and refined strategies that address human trafficking.
Q: Do you think hospitals have a unique opportunity to help victims of human trafficking?
A: Yes. When my daughter was missing, she walked in and out of a medical facility, she received care, and she still went missing. She was on milk cartons across this country; she was posted in Walmart at the doors across this country, and yet still she was missing. My call to our health care organizations across the nation is that we partner with community service providers who may better understand human trafficking so that we can learn together and we can grow together. Most importantly, I think each of us must understand that there is no one answer. It takes a village. I wouldn't want anyone to experience what my family experienced. I've dedicated the rest of my life to having this conversation, being a willing participant. I hope you will join me.