Cambridge Health Alliance names new CEO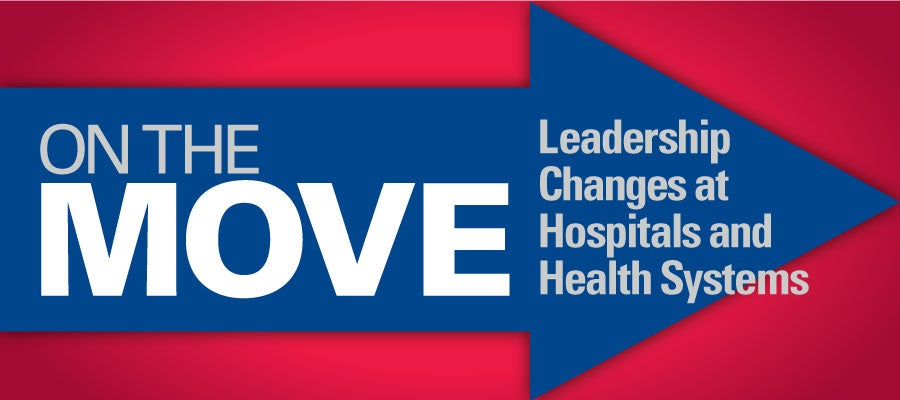 Cambridge Health Alliance names new CEO
The Cambridge (Mass.) Health Alliance Board of Trustees has named Assaad Sayah, M.D., CEO. Sayah, the health system's chief medical officer, has served as the interim CEO since June.
LifeBridge Health announces new president for Sinai Hospital of Baltimore
LifeBridge Health has named Daniel Blum president of Sinai Hospital of Baltimore and Grace Medical Center, effective in April. Blum currently serves as president and CEO of Northwell Health's Phelps Hospital in Sleepy Hollow, N.Y. He will take over for Jonathan Ringo, M.D., who will leave his role later this year to become president and CEO of a startup telemedicine company.
AdventHealth Winter Park names CEO
AdventHealth Winter Park (Fla.) has named Justin Birmele CEO. He most recently served as vice president and COO of AdventHealth Winter Park.
Idaho hospital names CEO
St. Joseph Regional Medical Center in Lewiston, Idaho, has named Tim Trottier CEO. He previously served as CEO of Lebanon, Ky.-based Spring View Hospital.
Arkansas hospital names Birch Wright COO
Washington Regional Medical Center in Fayetteville, Ark., has named Birch Wright COO and hospital administrator effective March 1. He will join Washington Regional from Fayetteville-based Veterans Healthcare System of the Ozarks, where he has served as associate medical director and COO since 2018.
EvergreenHealth names new COO
Kirkland, Wash.-based EvergreenHealth has appointed Christopher Bredeson COO. He most recently served as president and COO of MultiCare Good Samaritan Hospital, a 375-bed, full-service community hospital in Puyallup, Wash.