Perspective: Urge Congress to Provide Immediate Support to Hospitals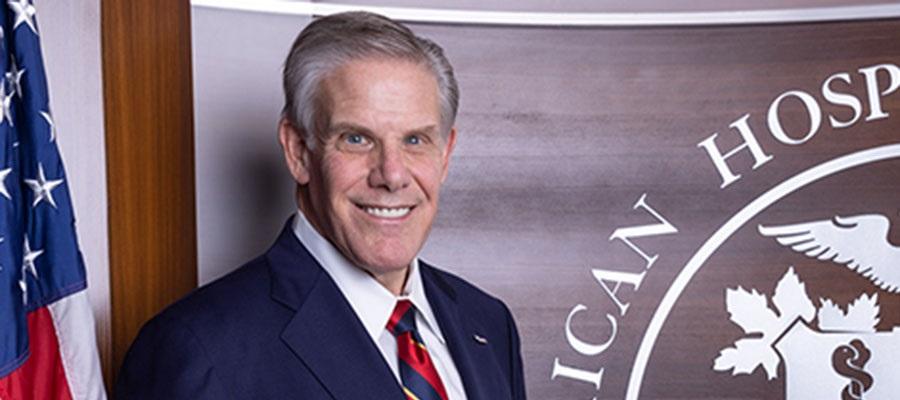 For more than two full years — day in and day out — hospitals and health systems and their front-line caregivers have cared for patients, comforted families and protected communities during this unprecedented public health crisis.
While we are hopeful that we are rounding the corner in the fight against COVID-19, hospitals face mounting financial challenges brought on by a multitude of COVID-19-related challenges.
These include higher expenses from supply chain disruptions, workforce shortages and increased labor costs; months of essential hospital revenue being erased due to the combination of forced shutdowns and slowdowns of regular operations for non-emergent care; and reimbursement rates that do not adequately rise with skyrocketing inflation. In addition, a new report from the health care consulting firm Kaufman Hall found that hospital operating margins were negative 3.45% in February and even lower in January.
Meanwhile, Congress has not provided any funding through the Provider Relief Fund to address the significant lost revenue and increased expenses hospitals and health systems experienced from COVID-19 since March 31 … of last year. To put that in perspective, during the past year, which included the delta and omicron surges, our nation has seen more than 50 million COVID-19 cases and 430,000 deaths. Similarly, there has been approximately 2.6 million COVID-19 hospital admissions during that time, which accounts for nearly 60% of all COVID-19 hospitalizations.
In addition, Congress did not act by April 1 to prevent a 1% reduction to Medicare payments for hospitals and physicians from going into effect; the full 2% Medicare sequester will resume July 1 without congressional action.
Although we appreciate the significant support Congress has provided to hospitals during the pandemic, now is not the time to reduce payments to hospitals, especially while a new COVID-19 variant, BA.2, is on the rise.
In a letter to Capitol Hill leaders this week, we highlighted the urgent need for Congress to provide hospitals and health systems with additional support and resources.
Specifically, we are urging Congress to extend the Medicare sequester relief until the end of the COVID-19 public health emergency or Dec. 31, 2022, whichever is later; add more dollars to the PRF; and adjust the repayment terms for Medicare accelerated and advance payments.
Congress is leaving town for a two-week district work period without addressing any of the issues critical to dealing with COVID. While the Senate attempted to pass a scaled-down version of the Administration's request on COVID-19 funding for testing and therapeutics, it was unable to pass a bipartisan agreement reached by Sen. Mitt Romney, R-Utah, Majority Leader Chuck Schumer, D-N.Y., and others.
That means Congress will likely resume discussions on a COVID-19 relief package when they return to Washington and we still have an opportunity to get our priorities in the mix. Meanwhile, other sectors — such as restaurants, gyms and other hospitality industries — are actively pursuing relief to address their needs…and when your legislators are not hearing from you, then, they just assume everything is OK and no additional relief is needed.
So, while your lawmakers are home, it's important to connect with them and share the challenges your hospital is experiencing right now and why additional support is urgently needed. Telling your story directly to your senators and representatives truly can make the difference in whether or not additional resources are allocated to hospitals.
See today's AHA Action Alert for more details and resources that you can use in conversations with your lawmakers and links to sample messages that can be shared with your community members to amplify this pivotal effort.
We'll also have a chance to deliver these important messages directly to Congress during the AHA Annual Membership Meeting, which begins April 24 in Washington.
While everyone wants to close the COVID-19 chapter in our nation's history, we know we are not there yet.
Let's make sure lawmakers appreciate that hospitals and health systems need additional resources to ensure access to care is available in all communities across the country.