Perspective: Halting Cuts to Hospital Payments and Preserving Access to Care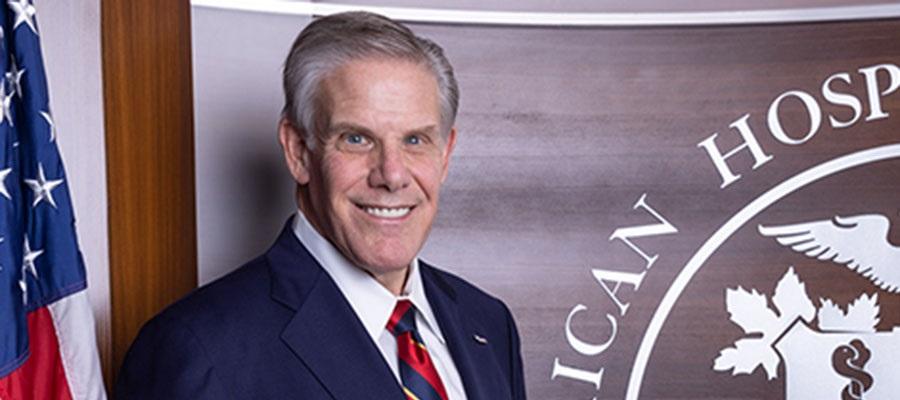 Throughout the pandemic — which is still very much ongoing as COVID-19 cases and hospitalizations continue to increase — hospitals and health systems have battled many formidable obstacles to continue to treat patients and deliver life-saving care to all who come through their doors.
Caregivers have persevered through numerous ongoing challenges, including supply disruptions, surges in COVID-19 patients, and a tired, stressed and often understaffed workforce to support and help heal their communities.
At the same time, hospitals and health systems now are grappling with significant increases in costs for labor, drugs, supplies and equipment, as well as historic inflation levels.
To make matters worse, unless Congress acts by July 1, hospitals and other Medicare providers will see an additional 1% cut to their Medicare payments. This will result in billions of dollars in cuts to hospitals as they contend with a multitude of challenges while they work to preserve access to care for patients and communities.
The AHA has been sounding the alarm on this issue, and we are ramping up our efforts this month to urge Congress to stop the additional Medicare sequester cuts until the end of the public health emergency or Dec. 31, 2022, whichever is later.
Meanwhile, it is really important that hospital and health system leaders, community members and patients weigh in with their senators and representatives about the urgent need to stop these cuts.
We have provided resources that you can use in conversations with your lawmakers, as well as sample messages that can be customized and sent easily to your elected officials.
To make the case for additional relief, it's important to highlight how:
Medicare and Medicaid are the primary source of reimbursement for the majority of hospitals and health systems, but the non-negotiable payments do not meet the real cost of providing care, nor allow hospitals to absorb or deflect the impact of the historic inflation levels. In fact, 94% of hospitals have 50% or more of their inpatient days paid by Medicare or Medicaid, and more than three quarters of hospitals have 67% or more Medicare or Medicaid inpatient days.
Increased costs for labor, drugs, supplies and equipment are compounding financial challenges. For example, labor expenses, which generally account for more than 50% of hospitals' total expenses, increased 19% per patient through 2021 compared to 2019.
These additional Medicare payments cuts will threaten access to care for patients and communities. For example, the cuts could lead hospitals to reduce or eliminate some services, resulting in longer wait times for care or patients having to travel longer distances to get the care they need.
Congress has stopped these Medicare payment cuts before during the COVID-19 public health emergency. Let's rally again to urge Congress to stop these cuts and support our care providers.