Making Progress on Health Equity … But We Must Do More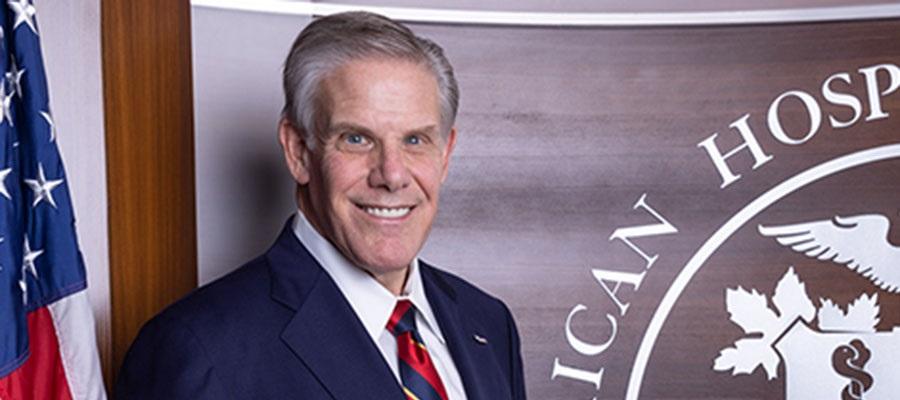 One year ago, we asked hospitals and health systems to participate in an important effort – AHA's Health Equity Roadmap.
We developed this innovative framework to support hospitals and health systems in their work to become organizations that are more equitable, and dismantle structural barriers to health and overall well-being. The Health Equity Roadmap provides a customizable path for every hospital or health system, large or small, no matter where they are located, how they are resourced, or what kind of patient population they serve, and meets them where they are in their own unique journey.
To date, more than 1,000 hospitals and health systems have started their Health Equity Roadmap journey by taking our Health Equity Transformation Assessment. The assessment identifies strengths and opportunities for improvement, including how to collaborate with the community to improve health outcomes, diversify governance boards, and provide resources to advance patient safety and create inclusive workplace policies and practices. We also provide action plans and resources from our Health Equity Action Library that hospitals can use as they move along the equity continuum.
We appreciate the hospitals and health systems that are already engaged in this effort, and we continue to work to increase participation and adoption.
We know that eliminating health disparities can improve patient engagement; lead to better health outcomes; decrease readmissions; and improve performance in value-based care. We also know that studies continue to show that health inequities can cost hundreds of billions of dollars in lost productivity and premature deaths.
Health equity is a strategic priority for the AHA and is embedded in our work as we continue efforts to achieve our vision of a just society of healthy communities, where all individuals reach their highest potential for health.
Through our Institute for Diversity and Health Equity, we'll continue to share resources and strategies to mobilize the field. In May, those conversations will take center stage at our Accelerating Health Equity Conference. You can check out our agenda and register now!
It is never too late to increase your organization's focus on health equity and start your own journey by using the AHA Health Equity Roadmap.
AHA Board Member Janice E. Nevin, M.D., president and chief executive officer of ChristianaCare in Delaware and a health equity champion, said, "The Health Equity Roadmap is a new resource in our toolbox. It implores health systems to begin the work of addressing health equity by looking in the mirror. Being honest about where they are allows for growth, development and transformation. I would encourage any health system that has not signed on yet to do so."
We must all do our part and work together as we strive to create a health care system that is fairer, more just, and more accessible to all.