Thanksgiving Is Always a Time for Gratitude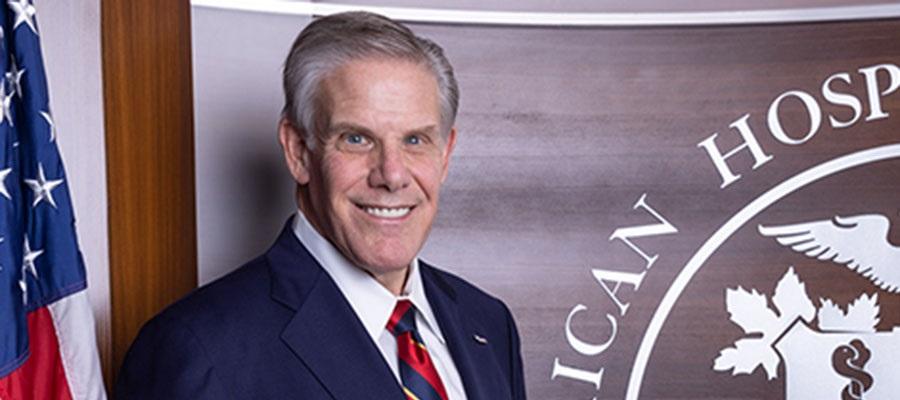 In Colorado, determined pediatric cardiologists worked around-the-clock to save the life of a baby girl born with a potentially fatal heart valve deformity, refusing to allow death to take her from her family.
In Indiana, a community hospital operates a farm expected to produce 30,000 pounds of produce per year to be shared with local food pantries.
And a health system in Arkansas worked with the Arkansas Food Bank to develop a Food Rx Program that provides nonperishable food items to patients in need.
These are just a few of the many examples found on AHA's Telling the Hospital Story webpage highlighting the countless ways care providers — individuals, hospitals and health systems — are changing peoples' lives for the better each and every day.
And for their work, their skill, their dedication, their compassion and their caring, America is profoundly grateful.
We know that this is a difficult period for our health care field and the world at large. Serious problems are found everywhere you look, and the temptation to throw up our hands in futility can be strong.
But the human spirit is stronger. Since the infancy of our nation, in good times and bad, we have paused each fall to recognize the power of thankfulness, of counting our blessings even in the face of formidable challenges.
And the truth is we have much to be thankful for.
We are thankful for our hospital and health system caregivers who remain dedicated to providing excellent care to their patients and community.
We are thankful for our scientists and researchers who continue to make advancements to help us improve care and health.
We are thankful for our hospital and health system leaders who are navigating these difficult times with one thing in mind — ensuring access to equitable care and advancing the health of all patients and communities.
We are thankful for our patients who are the center of all we do. They inspire and motivate us to deliver the best care each and every day to help them live healthy and prosperous lives.
And we are thankful for what's ahead.
We continue to:
Drive innovation to provide better care experiences and better outcomes for patients;
Redefine the "H" to provide care outside of hospitals' four walls, whether it's in the home; through telehealth and remote monitoring; in schools; community centers; or anywhere that care is needed;
Form strategic alliances and implement ideas to better coordinate care across the continuum, as well as focus on prevention and wellness; and
Advance education, technology and research efforts to improve health.
A 2021 article published by Harvard Medical School titled "Giving thanks can make you happier" confirmed what most of us know intuitively: gratitude helps people feel more positive emotions, relish good experiences, improve their health, deal with adversity, and build strong relationships.
As many of us gather around the table next week to enjoy Thanksgiving dinner with our families and friends, let's take an extra minute to give thanks for the good things in our lives and for the many health care providers who are working that day to care for the sick and injured. Their courage, compassion and commitment to caring is inspiring and gives us great hope for the future.
From all of us at the American Hospital Association, best wishes for a happy, healthy and safe Thanksgiving.