Role of Hospitals: AtlantiCare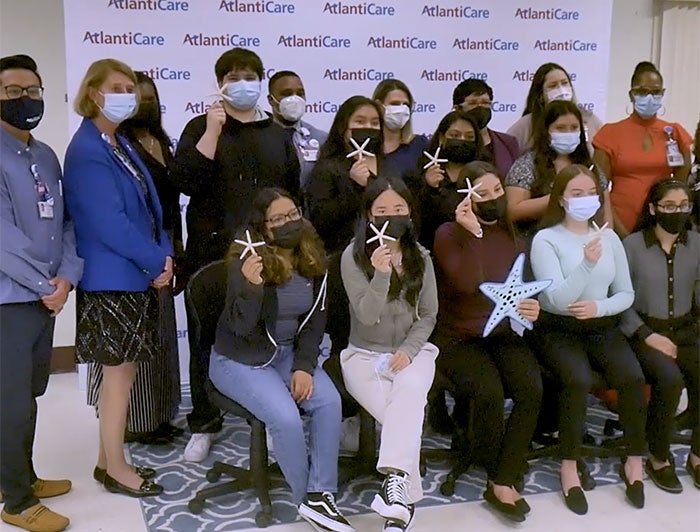 AtlantiCare is starting early in developing the next generation of health care workers. The hospital hosted its inaugural High School Hiring Blitz, interviewing high school seniors who want to start building their careers in health care and enhance their college applications. The goal is to support students who are looking for learning opportunities and financial resources; build relationships with the next generation of health care workers early on; fill up the hospital's talent pipelines and remain competitive in a marketplace that is experiencing unprecedented staffing shortages.
"This is all about the future," said Lori Herndon, MBA, BSN, RN, president and CEO, AtlantiCare. "It's about supporting our community by connecting with students to make it easy to choose a health care profession. Everything we've been through these last two and a half years reinforces how incredibly important health care is and what an honor it is to be part of a health care team."
The hired high school seniors will work at AtlantiCare Regional Medical Center's hospital campuses and other areas of the health care system. Jobs include full-time and part-time positions with benefits, as well as pool positions. Check out this video featuring highlights from the hiring blitz event.
For more information, visit: https://www.atlanticare.org/news/atlanticares-high-school-hiring-blitz-leads-to-30plus-job-offers
Resources on the Role of Hospitals