Role of Hospitals: Children's Hospital Colorado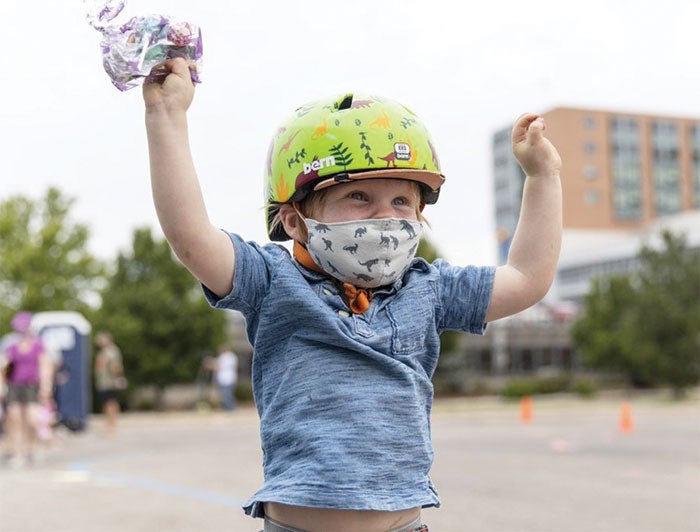 The COVID-19 pandemic has been a particularly stressful time for parents, as they try to keep their children healthy, address changes in school/learning and family routines, compensate for missed social connections and celebrations, and, in general, deal with uncertainty.
Children's Hospital Colorado has worked to keep families informed with the most up-to-date news, resources and expert clinical advice about COVID-19 and vaccines. The hospital's website offers quick links to:
COVID-19 vaccine Q&A
"What we know" about COVID-19
Monoclonal antibody therapy for children
Enhanced safety precautions
In June 2022, when the Modern and Pfizer vaccines were authorized for children age 5 and younger, Children's Hospital Colorado partnered with the Colorado Department of Public Health and Environment to administer the vaccine to children between 6 months and 5 years at mobile clinics at the hospital's campuses. At that time, the CDPHE was sending text and email notifications to parents and guardians with children in that age group to let them know the vaccines were available.
Experts at Children's Hospital Colorado have encouraged parents to make sure their children are vaccinated, dispelling the myth that kids are not affected by the virus. In an article posted on the hospital website, Sean O'Leary, M.D., a pediatric infectious diseases expert at the hospital, explained: "While children are less likely to become severely ill from the virus that causes COVID-19, kids can get and spread the virus, they can get sick, and some have been hospitalized. Some children have even died, though fortunately deaths have been very rare. … We don't want to add to families' stress, but we do want parents and children to continue to take COVID-19 seriously enough to maintain precautions — including and especially getting all family members vaccinated as soon as possible."
For more information, visit: https://www.childrenscolorado.org/conditions-and-advice/coronavirus-covid19-resources-updates/
Resources on the Role of Hospitals