Children's Hospital Colorado Launches State's First Pediatric Precision Medicine Institute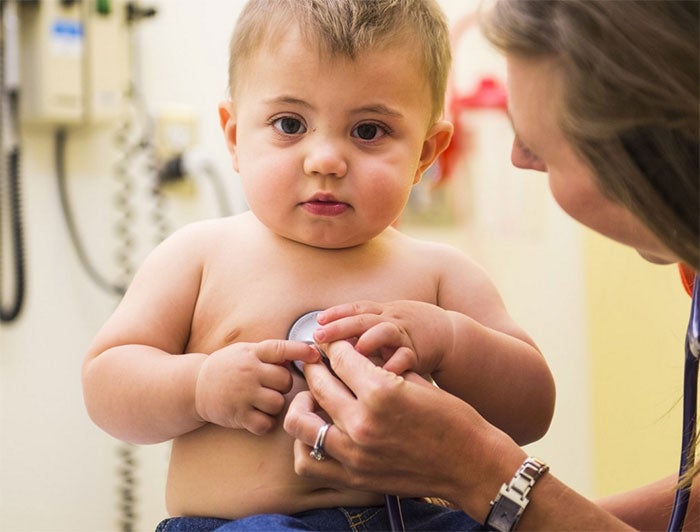 The genomic makeup of human bodies are as distinct as individual fingerprints; no two are exactly alike.
That's why "precision medicine," also known as personalized medicine or genomic medicine, offers patients and their physicians a much more tailored and accurate way to determine the best treatment for each patient who needs care.
Children's Hospital Colorado is among the care providers that have recently rolled out this option to patients. It launch of the Precision Medicine Institute, which uses innovative technology to integrate big data, including genomic data, promises to address the root causes of a patient's disease, allowing experts to provide more precise diagnoses resulting in more targeted treatment plans, better outcomes and potential pathways to cures.
Children's Colorado specialists are already at work pioneering novel precision medicine treatments for numerous childhood diseases such as pediatric cancer, rare neurodegenerative diseases, cystic fibrosis, cardiomyopathy, neuromuscular conditions, genetic and metabolic disease and many others.
Care providers believe that precision medicine will lead to faster diagnosis of illnesses and the development of individually tailored cures that could one day eliminate the effects of devastating diseases.
Scott Demarest, MD, clinical director of the Precision Medicine Institute, said "We hope that over time our ability to capture more data will allow us to acquire better answers for our patients, and to ensure that other institutions and labs will benefit from a larger, more diverse pool of pediatric data that helps us understand what's natural variation and what's something that is actually medically impactful."
Resources on the Role of Hospitals