Role of Hospitals: Cleveland Clinic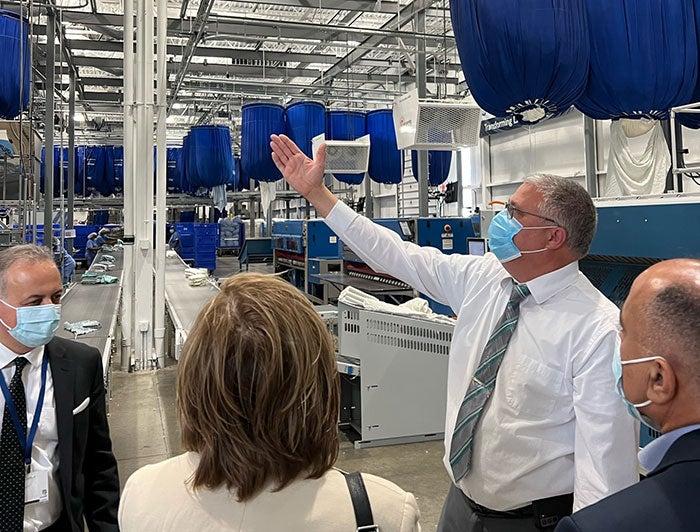 Cleveland Clinic is investing in its communities, transforming conversations into sustainable partnerships that are having a positive impact on the health of people living in the city's neighborhoods. One initiative to help strengthen local communities is through a partnership between Cleveland Clinic and Evergreen Cooperative Laundry. This unique collaboration is building community wealth through cooperative business ownership with businesses located in historically disinvested neighborhoods.
ECL is part of Evergreen Cooperatives, which leverages the purchasing power of anchor organizations. As worker-owners, ECL employees share in the profits of the company and have access to special programs to help them purchase homes.
In 2021, ECL extended its wide-ranging relationship with Cleveland Clinic by signing a new five-year agreement to provide laundry and linen services for about 200 of the health system's clinic locations in Northeast Ohio. Cleveland Clinic has been an Evergreen anchor partner since its inception in 2008. The contract extension confirms that the smaller, locally owned, minority-owned and employee-owned company can compete with larger national and internal corporate organizations.
ECL workers receive traditional wages, but they also get some of the profits that the business earns. According to a recent blog, "Some of [the money] goes into their paychecks, but a much larger amount goes into a Patronage Account … with the goal of letting it build up over time to give the employee-owner a considerable amount of money to take with them when they leave the company."
Established in 2018, the collaboration between Cleveland Clinic and ELC is supporting the health and well-being of local residents.
Resources on the Role of Hospitals