Role of Hospitals: Eastern New Mexico Medical Center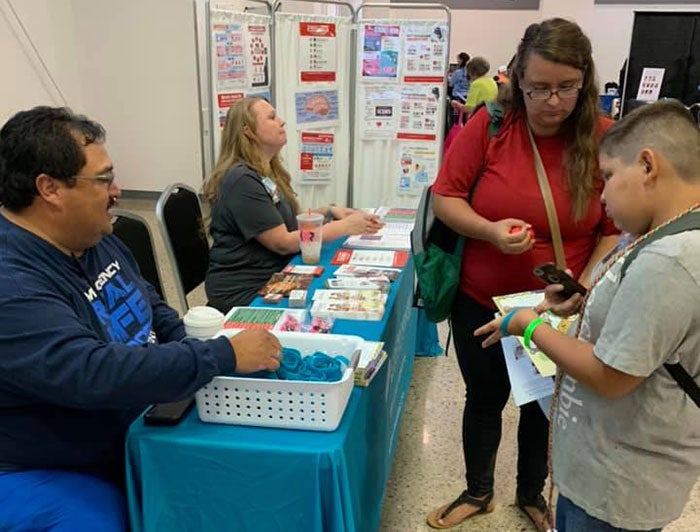 Improving the health of their communities is at the heart of every hospital's mission. Hospitals provide many community benefits, including giving financial assistance, absorbing underpayments of Medicaid and losses due to unreimbursed Medicare and bad debt expenses, offering programs and activities to improve community health, supporting health professions education and more.
Like other tax-exempt hospitals, Eastern New Mexico Medical Center releases an annual report outlining its benefit to the community "through our tax dollars supporting civic resources, charitable contributions, acts of service and as an employer of local residents." The 2021 report showed ENMMC provided overall community benefit of $95.7 million – an impact that "ripples throughout the community and helps improve the quality of life for all our neighbors."
The community benefit report also highlights the medical center's work during the COVID-19 pandemic, including caring for patients, administering monoclonal antibodies and giving vaccines.
In addition, ENMMC serves as a teaching hospital for students at Eastern New Mexico University–Roswell and at Burrell College of Osteopathic Medicine. This work "represents a joint effort to increase medical access through Southeastern New Mexico by training physicians, nurses and other health professionals" to serve in the region.
During the COVID-19 pandemic, ENMMC was among seven hospitals across New Mexico designated as a regional hub facility. With the state's vast land mass and abundance of rural communities, these hubs served as connection points for smaller hospitals in each region, helping conserve advanced care resources and ensure patients received the correct level of care within their own communities or as close to home as possible. The experience has changed ENMMC from a "pandemic hospital" to a regional hospital with the opportunity to "expand and grow" and play a lead role in coordinating patient care among area hospitals, according to CEO Warren Yehl.
For more information, visit: https://www.enmmc.com/community-benefits
Resources on the Role of Hospitals