Role of Hospitals: Houston Healthcare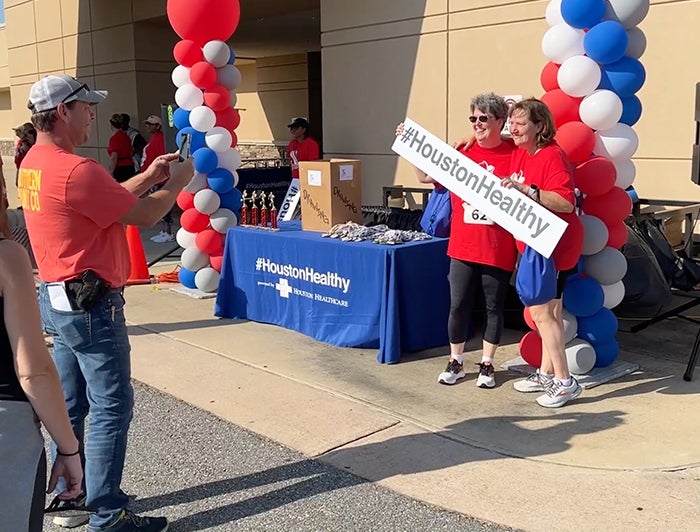 Houston Healthcare conducted a community health needs assessment in 2020 revealing that 47% of the population the health system serves manages three or more chronic conditions caused by unhealthy lifestyle habits. As a result, Charles Briscoe, chief executive officer at Houston Healthcare, launched the #HoustonHealthy campaign focused on prevention and wellness by offering people easier access to healthy choices. The community initiative addresses nutrition, exercise, stress management and more.
The #HoustonHealthy concept is simple. All community members are invited to share a healthy meal recipe they cooked at home, a new walking trail they discovered, a health class they attended and other activities they found to help improve health and wellbeing. Local restaurants are pitching in by offering nutritious meal options. And local health clubs are stepping up by spotlighting exercise programs that help combat mental health issues like anxiety and depression.
At the Houston Health Pavilion, community members meet regularly to use the expansive hallways as a walking track. The space is safe and temperature controlled, which is ideal for older people. A 325-pound gentleman who had severely swollen, red, inflamed legs started walking up and down one hall. Soon he was able to make a full lap and then several laps. He lost 60 pounds and went from taking 13 prescription medications every day to just two.
"It's part of our mission at Houston Healthcare to promote health and wellness in our community, and we hope that this campaign will be a constant reminder that you do have a choice," Briscoe said in a press release announcing the program. "You can choose better health and you can make healthy choices for yourself while encouraging others to do the same."
For more information, visit the HoustonHealthy Community Initiative site.
Resources on the Role of Hospitals