Role of Hospitals: Natchitoches Regional Medical Center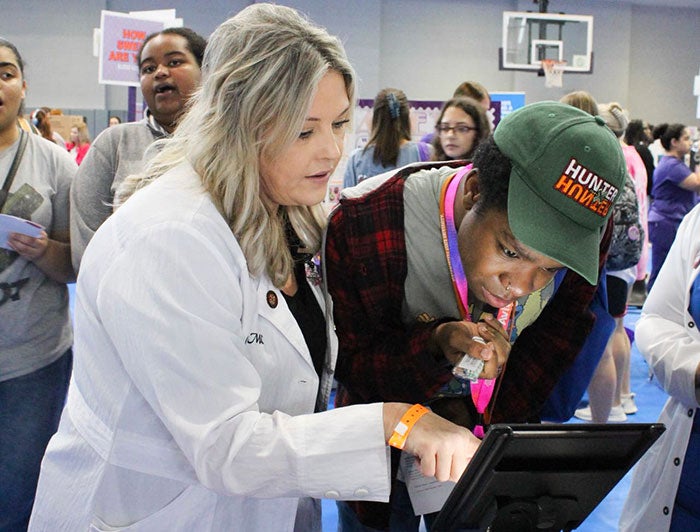 Natchitoches Regional Medical Center, located in Natchitoches, Louisiana, continuously strives to fulfill its mission to "care for our community." As an anchor organization of the community, NRMC provides more than high quality, safe health care. The hospital works together with city officials, civic groups, businesses, local universities and schools to ensure that Natchitoches Parish residents have what they need for a healthy lifestyle.
NRMC's community health and wellness programs include easy access to health fairs and support groups; free physicals for high school athletes; parks and recreation developments; and lunch-n-learn programs covering a wide range of health conditions. Much of this work is developed and executed through the help of the hospital's community partnerships.
Moreover, the health care provider has a close working relationship with the local university, Northwestern State University. NRMC provides sports medicine care to university athletes, employing the medical director and athletic trainers. The hospital established a clinical training sight for the university's nursing students (and neighboring community colleges), and funds a Northwestern State University nursing professorship.
As the first health care partner to join with the Federation of Advanced Manufacturing Education (FAME), NRMC supports economic development in the parish by building a workforce pipeline in collaboration with the Northwestern State University, community colleges and local industries.
Special projects for advancing community health include a healthy moms and babies campaign, improved 3D mammography capabilities, and the expansion of the hospital's cancer center. In 2021, NRMC had an economic impact budget of $184M – helping to fund this work and more.
In addition, the hospital supports local community and civic organizations with volunteer service hours, with 800+ hospital staff participating in the program.
For more information, visit: https://www.nrmchospital.org/foundation/community-health/.
Resources on the Role of Hospitals