Role of Hospitals: UMass Memorial Prioritizes 'Anchor Mission' Work in Its Community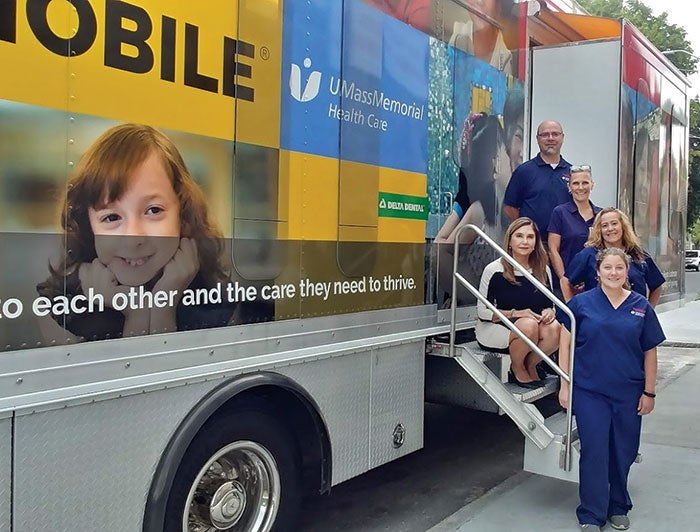 Addressing the social drivers that influence health is a strategic imperative at UMass Memorial Medical Center, the four-campus academic medical center that's part of the larger health system of the same name. The medical center — the largest safety net hospital in Massachusetts outside of Boston — is located in Worcester, which has a high poverty rate and the poor health outcomes and barriers to accessing health care that come with it.
By pursuing and prioritizing an anchor mission in the community, UMass Memorial works to improve the health and welfare of its community beyond the hospital's walls, particularly in areas suffering pervasive inequity and social disadvantages. It accomplishes this by leveraging ad redirecting the organization's "full economic and intellectual power."
The goal: to have a much larger impact in its community and encourage other like-minded organizations to do the same.
UMass Memorial Health's anchor mission focuses on four pillars:
investment in local projects that address such issues as affordable housing, homelessness and food insecurity;
hiring individuals from some of the most disadvantaged areas of its community, thus helping to transform neighborhoods and ensure the medical center's employees are reflective of the community;
purchasing locally whenever possible to support local businesses; and
volunteering, which entails offering opportunities for employees to get involved and contribute to the hospital's mission outside of their traditional roles.
As part of this work, the medical center leads community outreach to neighborhoods via its mobile medical and dental clinics, which provide health services to individuals and families in low-income neighborhoods, regardless of insurance status. According to Douglas Brown, the health system's chief administrative officer, this approach "goes to the heart of bringing care to the community — where they live, work and play."
UMass Memorial Medical Center was a finalist for the 2022 Foster G. McGaw Prize.
Resources on the Role of Hospitals