"We think we don't have the words": Program seeks to expand struggling health care workers' vocabulary of wellness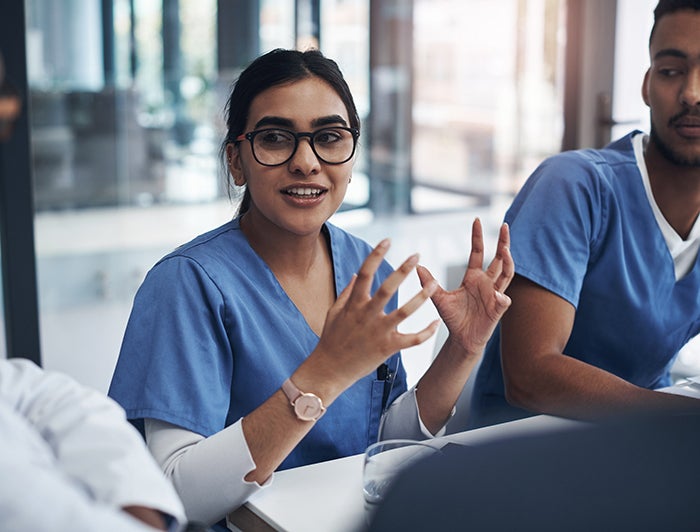 Health care workers are trained to help other people – it's the foundation of what they do. But who helps the helpers? In the case of Wake Forest University School of Medicine, one of the participants in the AHA-led Suicide Prevention in the Health Care Workforce collaborative, special training gave health care workers guidance on how to care for one another.
Thirty-seven hospitals and health care systems enrolled in the collaborative, each choosing an intervention outlined in AHA's 2022 Suicide Prevention in the Health Care Workforce report. Luci New, assistant professor of nurse anesthesia at Wake Forest, headed up her system's work in this area. They chose job-related stressors as their area of focus, and specifically focused on how peer support could translate into better behavioral health for the entire staff.
"So many times we don't know what to say to someone," New said on AHA's "Advancing Health" podcast. "We know someone's struggling and we think we don't have the words – or that saying something might make them feel worse." The program trained the department on how to best reach out to peers who might be struggling. The result was a team that looked out for one another and knew they were supported by their peers.
Feedback on the program was positive. "[Workers] had never heard of this training, and they hope they never need it," New said. "But they're glad they have it."
Resources on the Role of Hospitals