Role of Hospitals: Wellstar Kennestone Hospital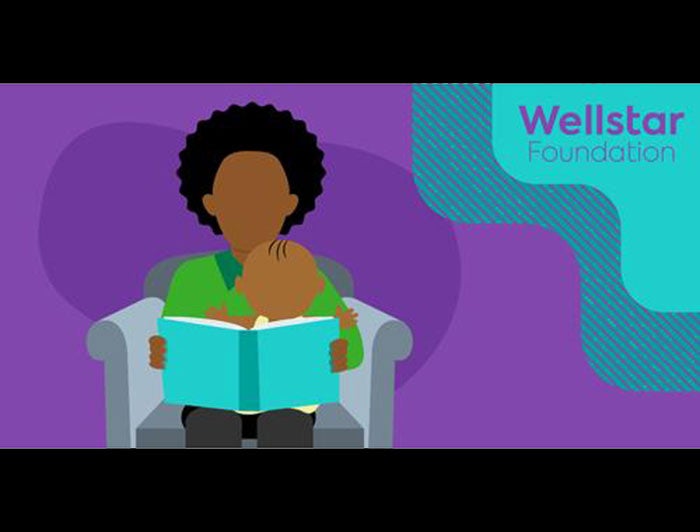 Just as health care can extend beyond the doctor's office, learning can extend beyond the schoolroom. Wellstar Kennestone Hospital, located in Marietta, Georgia, and its affiliated OB/GYN and pediatrics offices, recently implemented the Talk With My Baby program in an effort ensure that all babies and toddlers gain the foundational skills necessary to build literacy. Supported by a grant from the Joseph B. Whitehead Foundation, the goal of the program is to ensure that every child can read by third grade.
Eighty-five percent of brain growth occurs during the first three years of life, and much of that can be encouraged with regular verbal interaction. The program will educate and support new parents in their important role as their child's first teachers. Books, of course, are an important resource, but songs, eye contact and just chatting with a young child are all vital parts of building strong language centers in the brain early on.
"We are honored to join this effort in creating a connected ecosystem with schools and early childhood educators to enhance literacy and create a national model that can be expanded to serve and support our country's youth," said Julie Teer, senior vice president of Wellstar and president of the Wellstar Foundation.
Georgia ranks 41st out of 50 states for literacy, and literacy rates are closely tied to race, ethnicity and ZIP code. This program aims to remove those barriers to equity and equip parents with the tools and knowledge they need so that they, in turn, can support their children. Working with patients and the community, the Talk With My Baby program will help build strong scholars before the school years have even begun.
For more information, visit: https://www.wellstar.org/articles/wellstar-supports-child-literacy-through-community-collaboration
Resources on the Role of Hospitals