Telling the Hospital Story: Penn Medicine/Hospital of the University of Pennsylvania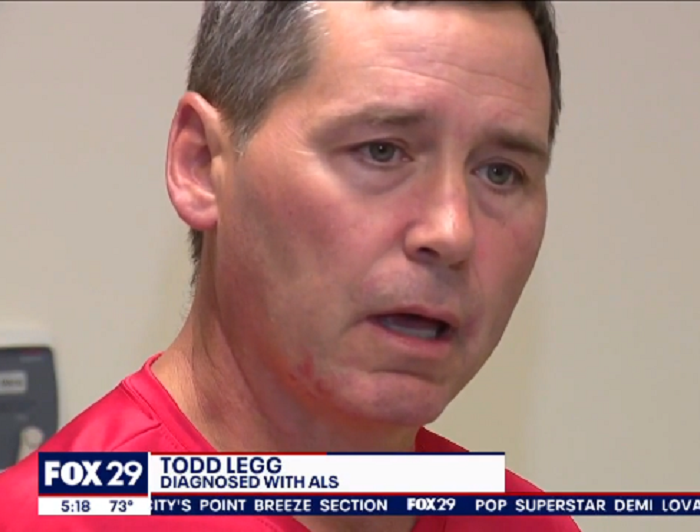 Amyotrophic lateral sclerosis (ALS) is a neurodegenerative disorder of the motor neurons that connect brains to the muscle. If they degenerate, it becomes very hard for the human body to move.
ALS has traditionally been very hard to treat. But the picture is getting a little brighter with the advent of a new drug called Qalsody that is now in experimental trials at Penn Medicine in Philadelphia.
The volunteer patient is Todd Legg, a 50 year-old with a rare form of ALS identified as SOD1-ALS. Legg's mother and aunt died from the disease, and five family members in his generation have the gene mutation for SOD1.
"Battling not only for myself but battling for my family; and my sons haven't been tested but odds are one of them will have it," said Legg.
Dr. Colin Quinn, a neuromuscular neurologist, has participated in 15 experimental trials and said it was exciting to see Qalsody's effects on his patients.
"I found the drug to be very promising. What we're looking for is to slow the disease down or ideally stop the disease, and I think in this case we've had a really good effect on Todd's disease," said Quinn.
"I think time shows us the drug is working. We've had the advantage of treating Todd over two and a half years and he's still teaching, still hunting, still doing work on his house."
Both Quinn and Legg are hopeful this is only the beginning of promising new treatments for ALS.
You can learn more about Penn Medicine/Hospital of the University of Pennsylvania's efforts to treat ALS by watching the report "Pennsylvania man battling ALS receives 'promising' new treatment at Philly hospital" on Fox 29 Philadelphia.
Resources on the Role of Hospitals