UT Southwestern Medical Center Offers Online Vaccine Action Center
UT Southwestern Medical Center is focused on vaccination — offering "what to know" about COVID-19 vaccines and the science behind them, blogs by clinicians, FAQs and other key resources.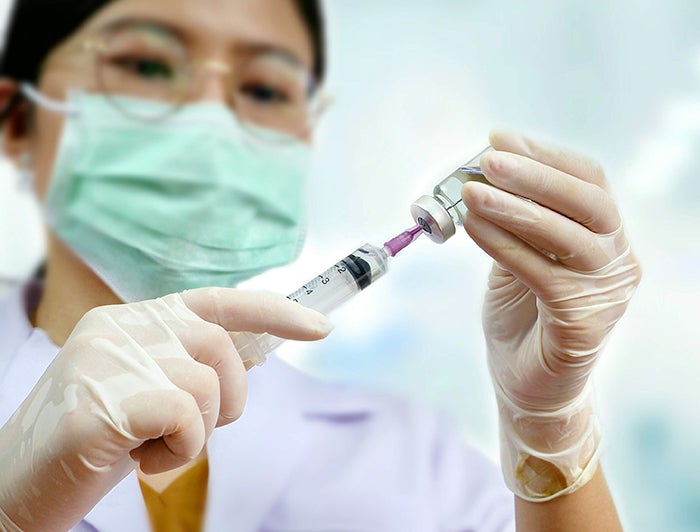 Though the COVID-19 pandemic has been a fast-evolving situation, the team at UT Southwestern Medical Center, based in Dallas, has been sharing important and useful information with its communities every step of the way. Now it's focused on vaccination — offering "what to know" about COVID-19 vaccines and the science behind them, blogs by clinicians, FAQs and other key resources. The population of Dallas is more than 40% Hispanic or Latino, so most content is available in English and Spanish.
Communications and outreach. UT Southwestern Medical Center's COVID-19 Vaccination webpage, in English or Spanish, features an online Vaccine Action Center with a wealth of information and resources. A page with FAQs on vaccination, organized by topic, provides answers to such questions as "What's in each vaccine and how do they work?" "Do vaccines affect fertility in women?" "Do vaccines present any long-term health risks?" and more.
The online action center also links to interesting and informative articles on COVID-19 and the vaccines, authored by clinicians at the health system. Another section features fact sheets and other helpful resources on navigating the vaccination process and locating vaccination sites.
The health system has created a series of "What to Know" videos, released biweekly with health care leaders and clinicians discussing timely topics related to the coronavirus and vaccination. Recent video discussions focused on tracing coronavirus variants and understanding COVID-19 vaccine reactions. The video series is hosted by John Warner, M.D., executive vice president for health system affairs.
In other videos from the health system shared on YouTube, local pastors encourage people to get the COVID-19 vaccine, addressing their English- or Spanish-speaking communities. Short video clips posted on the health system's social media channels feature front-line professionals getting the COVID-19 shot and explaining the benefits.
If people don't find answers to their questions online, UT Southwestern Medical runs a COVID-19 vaccination hotline on weekdays.
Vaccine scheduling and distribution. A state-designated COVID-19 vaccination hub, UT Southwestern Medical Center has developed multiple initiatives to improve access to vaccines and increase vaccine confidence, particularly in "communities that historically have higher hesitancy." For example, the health system is partnering with the Dallas Mavericks of the NBA for the "Take the Shot" initiative to increase awareness and access to COVID-19 vaccines in the Dallas-Fort Worth area.
All community members can schedule their vaccine shots using the health system's online scheduling portal, in English and Spanish. An online tip sheet walks people through the scheduling process.
The health system has established four vaccination sites in the Dallas area.
Before vaccinating community members, UT Southwestern Medical Center made a big push to vaccinate its health care workers. During the first 31 days of COVID-19 vaccines becoming available, 59% of the health system's roughly 23,000 employees received a first dose, and 30% received a second dose. These efforts resulted in an immediate and significant decrease of positive COVID-19 cases among health system employees, which "preserved the workforce when it was most needed," according to an article in the New England Journal of Medicine.
COVID-19 Vaccine Resources