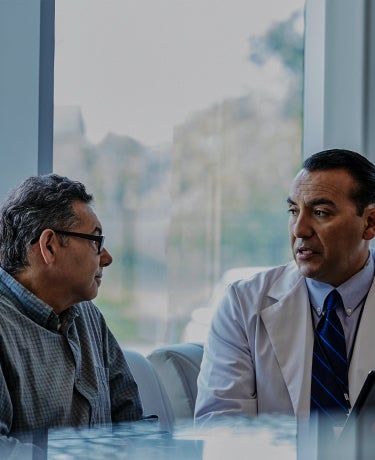 We understand.
Vaccination is not an easy decision.
But it's easier with reliable information.
We're the American Hospital Association (AHA), a national organization of hospitals, health systems and care providers. We help patients and people understand important health issues, including addressing COVID-19 concerns and questions, together.
You have important concerns. Let's address them.
---
I'm pregnant (or want to become pregnant soon). Currently, there is no evidence that COVID-19 vaccinations cause issues with pregnancy or being able to get pregnant in the future.

I've already had COVID-19. Even if you have already recovered from COVID-19, it is possible—although rare—that you could be infected with the virus that causes COVID-19 again. The vaccine can protect you from severe illness and death. We don't know how long someone is protected from getting sick again after recovering from COVID-19.

I have a preexisting condition. The vaccine was studied in people with many different preexisting and chronic conditions and has been proven to be safe. Your doctor is the best person to talk to about your specific health situation.

Learn more about preexisting conditions and vaccines.
mayoclinic.org

I'm concerned about long-term side effects. There are two types of COVID-19 vaccines — mRNA and viral vector vaccines — and medical experts have been studying and working on both types for decades. The COVID-19 vaccine was created using these long-standing vaccine building blocks. The COVID-19 vaccines went through all required stages of approval, and clinicians continue to track any potential side effects. In fact, the COVID-19 vaccines are currently undergoing the most intensive safety monitoring in U.S. history.

Read more about long-term vaccine side effects.
muhealth.org

I'm not sure if the vaccine was researched with me in mind. The clinical trials for the COVID-19 vaccine included a more diverse group of subjects than previous trials for other drugs and vaccines. The population studied closely mirrored ethnic groups in the U.S. population. The trials also studied the vaccine's effect in people with certain chronic conditions, including diabetes and heart disease.

Find out about racial diversity within COVID-19 vaccine clinical trials.
kff.org

I feel like the vaccine was rushed to market. The COVID-19 vaccines were created in record time — but this doesn't mean the process was rushed. There are several reasons why companies were able to produce the vaccines faster than normal, including a head start from previous research on other coronaviruses, decades of vaccine research, collaboration within the scientific community and expedited review.

Read more about the FDA evaluation of COVID-19 vaccines.
henryford.com

I want to wait until the FDA approves the vaccine. "Emergency Use Authorization" means that manufacturing and administration were expedited, not that a different approval or safety process applies. All typical steps in the approval process were followed, especially as it pertains to the evaluation of efficacy and safety.

Learn more about the difference between Emergency Use Authorization and FDA approval.
vaccine.unchealthcare.org

I can't afford to wait hours to get the vaccine or to pay for it. There is more than enough supply, and appointments are available — often within a 5-minute drive from your house. The vaccine is free, even if you don't have insurance, and you don't need to bring a photo ID. Use the vaccine finder below to find a site convenient for you.

I don't understand why boosters are needed? FDA authorized for adults age 65 and older, adults at high-risk for severe COVID-19, and adults with frequent occupational or institutional exposure to the SARS-CoV-2 virus a single booster dose of the Moderna COVID-19 vaccine at least six months after completing a primary dose series. It also authorized adults who received a single dose of the J&J vaccine to receive a booster dose at least two months later; FDA clarified that adults under age 65 who have frequent institutional or occupational exposure to SARS-CoV-2 may receive a Pfizer booster.

Read more the FDA Guidance on boosters FDA authorizes Moderna and J&J COVID-19 boosters | AHA News
aha.com
Find a vaccine site near you.
Related Video
---
I'm a Physician. I'm a Nurse.
I'm a Physician. I'm a Nurse.
On the Fence
A Serious Decision
Resources for Hospitals and Health Systems
This content was funded in part by a cooperative agreement with the Centers for Disease Control and Prevention (grant number CK20-2003). The Centers for Disease Control and Prevention is an agency within the Department of Health and Human Services (HHS). The contents of this resource do not necessarily represent the policy of CDC or HHS, and should not be considered an endorsement by the Federal Government.
Disclaimer: The information provided on this page is based on guidance from the Centers for Disease Control (CDC) and is not intended to be a substitute for professional medical diagnosis or treatment. Always seek the advice of your physician or other qualified health provider with questions regarding a medical condition.