Arkansas Hospital Emphasizes Empathy in Vaccination Approach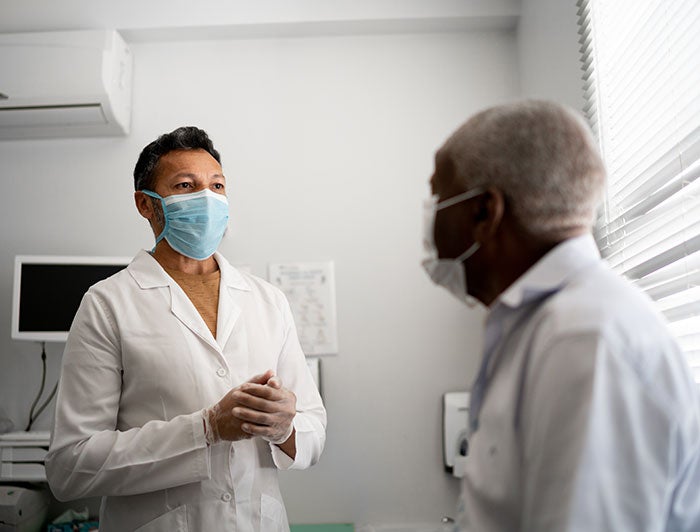 Saline Health System is putting an emphasis on empathy as the pandemic lingers on in Arkansas. Vaccinations just reached the 50% threshold — a good sign for a state that has dealt with a summer surge in cases.
Saline Health System CEO Michael Stewart stressed a delicate balance between remaining urgent, but respectful, when it comes to vaccine hesitancy. "Any strategy that we roll out has to kind of start with the heart, and say, 'Hey, I understand you have some concerns.' And saying, 'Your concerns are valid. Let's talk through those,'" said Stewart. "I think that's a proven strategy to help move the needle." It also should be noted, Saline Health System takes a compassionate approach toward hospital visitors who may have been frustrated with the visiting policy restrictions, dedicating a page to explaining newly relaxed guidelines.
Stewart may be on to something. Pediatrician Edith Bracho-Sanchez, M.D., NewYork-Presbyterian/Columbia University Irving Medical Center, deals with a lot of parents who naturally have concerns about their children, and she tries to apply the same even-keeled approach to people who are vaccine hesitant. She stresses the importance of active and empathetic listening first and foremost: "If you really care about someone and you're trying to help them think through something that could be beneficial for their health, if you yell, if you are condescending, if you share too much that they're not willing to hear, you might lose that bond, and it closes the door for future conversations," she said in a recent interview. Sometimes that may take multiple conversations or sharing a personal vaccination story. For example, Bracho-Sanchez got a COVID-19 shot while in her second trimester of pregnancy.
Stewart also notes that up-to-date research and certification bodies — particularly the FDA's recent approval of the Pfizer vaccine — help holdouts change their minds. Saline Memorial Hospital's Facebook page regularly shares data that indicates the vast majority of its hospitalized COVID-19 patients are unvaccinated. The health system's COVID-19 Vaccine FAQ page begins by saying, "We know there are a lot of questions" and encourages visitors to revisit the page frequently.
The need for vaccination in Arkansas remains urgent as the state's COVID-19 positivity rate hovers at 20%, which is five times the national average. Governor Asa Hutchinson recently discussed vaccine hesitancy as ICU beds fill up and patients stay on ventilators for a long time. "Everyone should know the strain this puts on our hospitals and the need to get our vaccinations and how critical our bed space is," Hutchinson said at a recent news conference.
COVID-19 Vaccine Resources