Children's Hospitals in Chicago Respond to Parents' Concerns about the COVID-19 Vaccines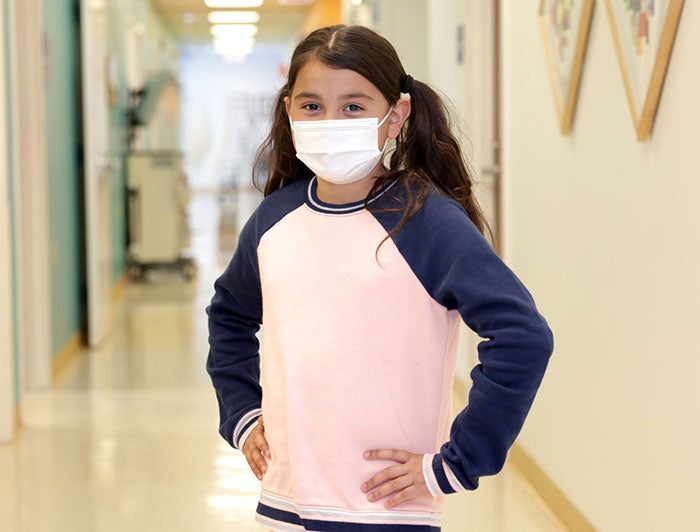 Photo Credit: Lurie Children's Hospital
As Chicagoland hospitals and health systems were gearing up to administer the COVID-19 vaccines to 12- to 15-year-olds, not all parents and children were immediately on board. Some were skeptic about the vaccines' newest age eligibility, wondering if they were necessary and safe.
A research study published by the Kaiser Family Foundation found only 3 in 10 parents of children ages 12 to 15 will get their child vaccinated immediately and 25% said they want to wait-and-see. Nearly a quarter said they will "definitely" not get their child vaccinated.
UChicago Medicine Comer Children's Hospital believes that many people are misinformed about the development of the vaccines and the idea that they were rushed to approval in the U.S. The health system produced an educational video explaining how scientists and physicians go about developing new vaccines and each critical stage of the process – from identification to approval.
Allison Bartlett, M.D., M.S., and specialist in the medical management of acute and chronic infectious diseases at Comer Children's Hospital, takes questions from parents about the vaccines' safety and benefits. As back-to-school season nears, Bartlett explains: "We do not have a definitive timeframe for how long immunity will last; however, to date, studies have shown high efficacy levels over a six-month period. Ideally, those who are in the 12 to 15 age range should get both doses of the vaccination early enough to be fully vaccinated two weeks prior to the school year."
Though children are far less likely to suffer severe illness from COVID-19, Comer Children's Hospital has had cases throughout the pandemic of hospitalizations and long-term symptoms, known as long-haul COVID-19. With more and more of the older population getting vaccinated, children now have the highest positivity rate of COVID-19 in Chicago, at 6.2% according to the city's data portal in May 2020.
Lurie Children's Hospital, also located in Chicago, is talking to parents about the psychological and emotional benefit of vaccinating children. The hospital conducted a survey of approximately 1,500 Chicago parents and found that 44% of young children reported increased mental health symptoms during the pandemic versus earlier.
"Supporting the mental and behavioral wellbeing of children and adolescents is critically important. As a pediatrician, I am concerned that children may continue to experience these health effects as the pandemic continues, and potentially even after the pandemic comes under better control," says Matthew M. Davis, MD, MAPP, chair of the department of medicine at Lurie Children's Hospital, executive vice president and chief community health transformation officer at the Patrick M. Magoon Institute for Healthy Communities and chair of pediatrics at Northwestern University Feinberg School of Medicine.
As the pandemic evolves, hospitals must continue to respond to data from the field and ensure parents that vaccines are safe, effective and necessary.
COVID-19 Vaccine Resources