Dartmouth-Hitchcock Offers Vaccine Confidence Virtual Learning for Community Influencer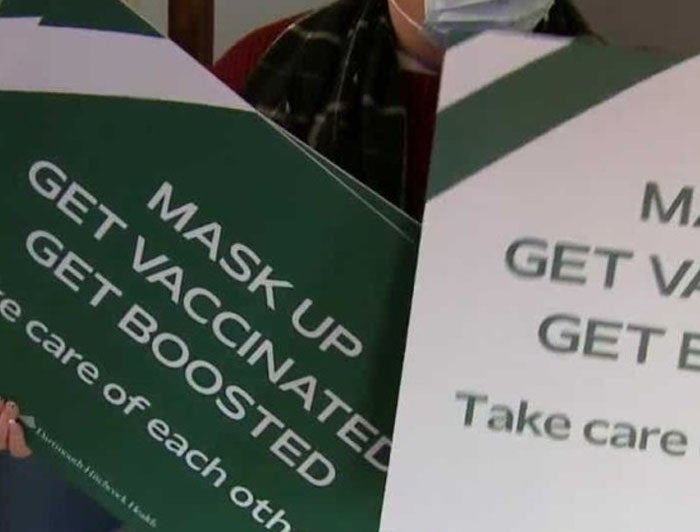 Photo Credit: Dartmouth-Hitchcock
Dartmouth-Hitchcock Medical Center, located in Lebanon, New Hampshire, wants to educate people who are intimately connected to their local communities about the benefits of getting vaccinated against COVID-19 so they can share that knowledge with others, inspire confidence and trust in the vaccines and help increase uptake of vaccination rates. Vaccination is a key strategy for preventing serious illness and death from COVID-19 and the health system is dedicated to finding new ways to address questions and concerns among those who are still hesitant.
Dartmouth-Hitchcock's COVID-19 vaccine confidence virtual learning courses are designed to turn community leaders and influencers, such as PTA leaders, school nurses, faith-based leaders and local business owners, into vaccine advocates and promote vaccine acceptance in their communities. After completing the courses, people will be able to share knowledge about COVID-19 and the vaccine, engage in conversations about vaccine hesitancy in a respectful and empathetic way, and direct people to credible sources for further information on safety and efficacy.
Because the current situation with COVID-19 highlights the importance of all vaccines, Dartmouth-Hitchcock's vaccine confidence online courses and other available resources address the benefits of vaccines overall. The educational materials explain how vaccines protect people against a wide-range of infectious diseases and antimicrobial resistance (AMR).
This work is part of a larger health care education effort at Dartmouth-Hitchcock called, Project ECHO® (Extension for Community Healthcare Outcomes). The telementoring model uses video-conferencing technology to connect participants with experts at Dartmouth Health to share knowledge and resources on health care issues affecting the communities they serve. According to the health system's website, Project ECHO® makes it possible for patients to get "the right care, when they need it, close to home.
Find out more about Darthmouth-Hitchcock's COVID-19 vaccine virtual learning program here
COVID-19 Vaccine Resources
Resources on the Role of Hospitals