Intermountain Healthcare Study Confirms Effectiveness of COVID-19 Vaccine Boosters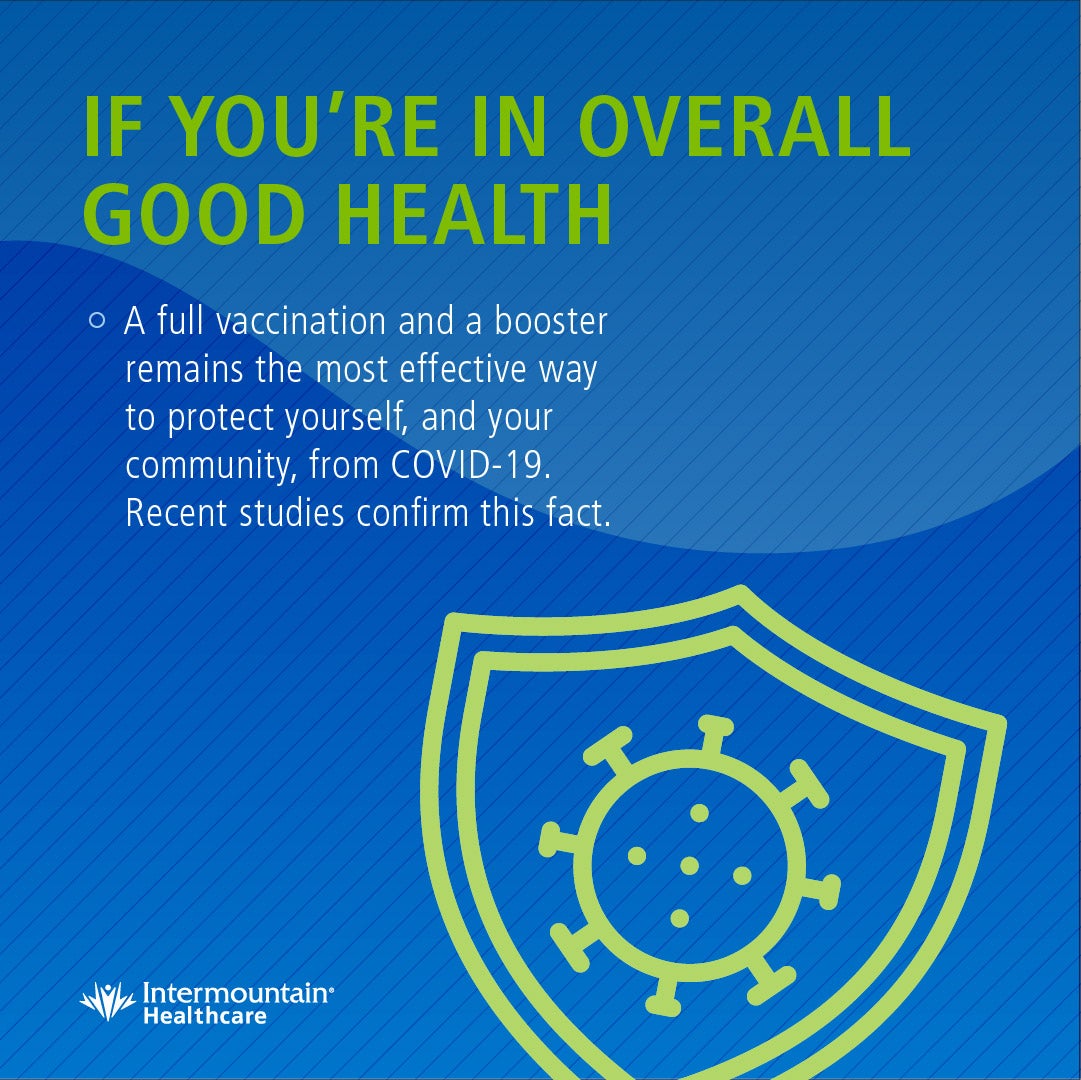 Photo Credit: Intermountain Healthcare
In late January 2022, when the number of patients hospitalized with COVID-19 spiked again in Utah, there was some good news too: Intermountain Healthcare, based in Salt Lake City, along with the Centers for Disease Control and research partners from nine other states, published results of a study that showed individuals who received the "boosted vaccine series" were more fully protected against COVID-19 than those who received the "two-dose vaccine series."
Among the findings reported in the CDC's January 28, 2022, Morbidity and Mortality Weekly Report, "boosted individuals" had a 90% lower risk of hospitalization and an 80% lower risk for emergency department urgent-care visits, compared with an unvaccinated population. The study was a "multistate analysis of 222,772 ED [emergency department] and UC [urgent care] encounters and 87,904 hospitalization among adults with COVID-19-like illness during August 26, 2021–January 5, 2022."
In a press briefing about the study's results, Eddie Stenehjem, M.D., an infectious diseases physician at Intermountain, said, "A two-dose series is somewhat protective, but a boosted series is even more protective and is really what we should be striving for."
Stenehjem added: "It's actually incredibly timely data. If you go out and get a booster shot, that booster shot will give you immediate benefit within five to seven days. … The benefit that comes with a booster comes very, very quickly."
This is the first evidence coming out of the United States on the booster's effectiveness in protecting against the omicron variant, according to Stenehjem.
In an article published by The Spectrum, Stenehjem said a goal of the study was to "assess how well are vaccines working in preventing ED urgent care visits and also hospitalizations in the time of omicron." He added, "These are data coming from Utah. These are our communities that are addressing these questions." Stenehjem discussed the results and answered questions in a press briefing, which is posted on the KTVX ABC4 website.
The Intermountain Healthcare COVID-19 vaccine hub offers comprehensive information, including fact sheets, blogs articles, FAQs, and links to state and national resources.
COVID-19 Vaccine Resources