Just the Facts on Stopping the Spread of the Delta Variant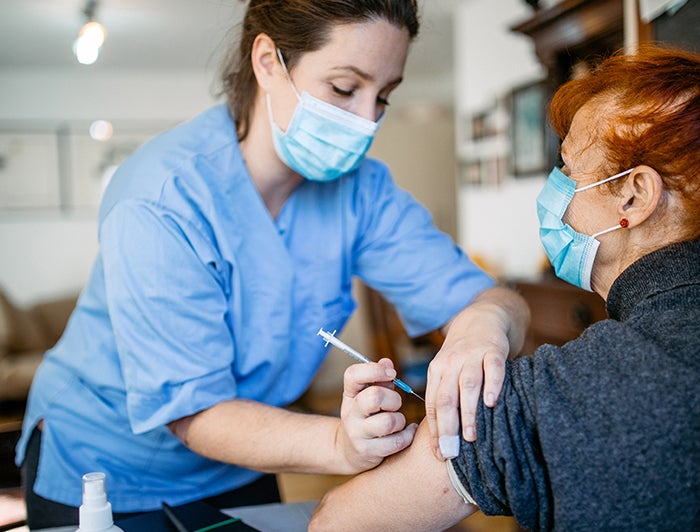 The information that Jennifer Davenport, chief medical officer at St. James Healthcare, was sharing with the community was "bad news," she explained in her blog post. COVID-19 cases in the community of Butte, Mont., were increasing. "Subsequently, COVID hospitalizations are increasing, and the health care community anticipates this trend to continue. The delta variant is now becoming the dominant strain in Montana," she wrote.
Davenport summarized the facts, including:
The delta variant is more contagious.
The variant is affecting more younger people, including children, and making them "very sick."
The delta variant can cause reinfection in people who previously had a prior strain of COVID-19.
The positive side of all this? "Unlike the situation we were in a year ago, there are now more avenues for our community members to help stop this increase in cases and that begins with getting vaccinated," Davenport said. 
She outlined exactly what people can do to help slow the spread of COVID-19:
Get vaccinated.
Wear a mask in public.
"The very best protection we have to prevent severe illness and hospitalization is a COVID-19 vaccine," Davenport wrote. She also encouraged community members to return to wearing masks again when in public because "masking will go a long way in reducing the spread of the new variant." She further explained that "doctors, especially surgeons, have been wearing masks since the 1920s to prevent spreading their germs to their patients. We know masks work best to keep others safe from our germs."
"We must continue to be diligent in our efforts to slow the spread of COVID-19 in our community," Davenport urged.
COVID-19 Vaccine Resources