Military Health Facilities Playing Role in Vaccinating Not Only Veterans, But Also Children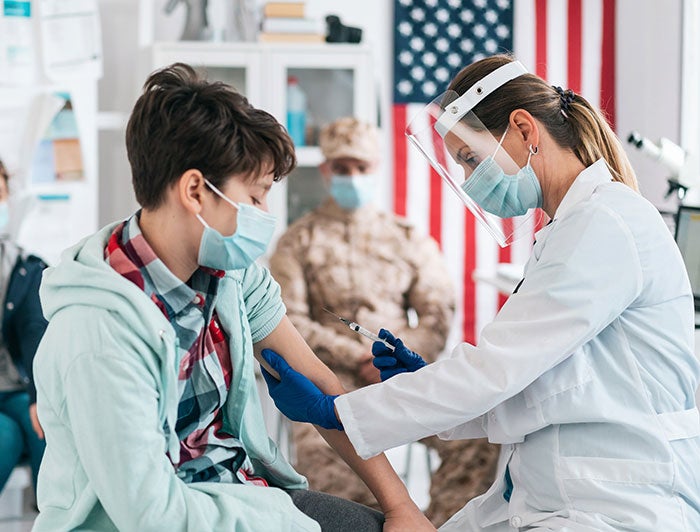 The United States Defense Department began shipping pediatric doses of the COVID-19 vaccine to military health facilities following the FDA's approval of the shots for children ages 5 to 11.
According to the Defense Health Agency, military hospitals and clinics in 15 states received the first shipments of the vaccine and plans are underway to ship to more facilities across the country as quickly as possible. Eligible children can be vaccinated at some Veterans Affairs health facilities as well.
The vaccine for young children is the same formulation given to people ages 12 and up but at one-third of the dosage. It is packaged separately from shots for teens and adults.
Military hospitals and clinics overseas will have a slightly longer wait for the pediatric vaccine due to shipping requirements.
According to America's Promise Alliance, nearly 40% of active duty members who are married have children. The largest group of children is between the ages of 12 and 18 years (225,937), and the next largest group is between the ages of 6 and 11 years (224,085).
It's also good to note that VA health facilities nationwide also offer COVID-19 vaccine boosters. The third vaccine doses are earmarked at this time for certain groups of people with weakened immune systems who received either the Pfizer-BioNTech or Moderna COVID-19 vaccine.
COVID-19 Vaccine Resources