New Study: COVID-19 Vaccine Hesitancy Decreasing Among Black Individuals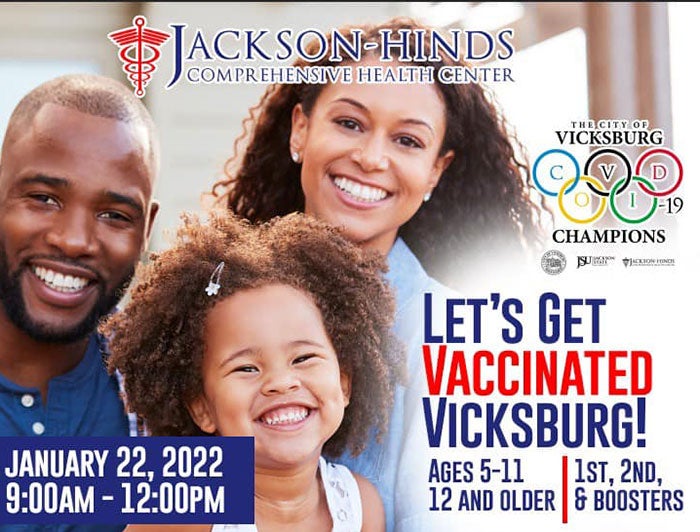 Photo Credit: Jackson-Hinds Comprehensive Health Center
According to a study published in JAMA Network Open on January 24, 2022, COVID-19 vaccine hesitancy decreased more rapidly among Black people compared to white people since shots became available in December 2020. The study suggests that Black Americans who were initially hesitant about getting vaccinated have gained trust in the vaccines, delivery methods and health care professionals who advocate for the benefits of the preventive measure.
The study, led by researchers at Ohio State University, also suggests that attempts to increase the vaccination rate in the Black community should focus on barriers and not just mistrust.
Tasleem Padamsee, an assistant professor at Ohio State University College of Public Health and lead author of the study, told U.S. News & World Report: "We tend to assume that this mistrust of the health care system and of health care innovations like vaccines — that's based in a history of racism and systematic mistreatment of Black populations by American health organizations — is something that can't be moved and that there is nothing we can do about it." Padamsee added, "Clearly that is not true."
Padamsee explained: "Black Americans were more likely over this period to develop the belief that COVID vaccines were necessary to protect themselves and their communities, and we know that belief is associated with a willingness to use the vaccine." The study's authors emphasize the importance of not making assumptions about race-based viewpoints regarding health care, and say access is key to turning the tide.
For reasons uncovered in the study, hospitals and health systems nationwide have been working with local government agencies and community partners to break down barriers and get shots into more arms — with a special emphasis on marginalized communities.
Jackson-Hinds Comprehensive Health Center, located in Jackson, Mississippi, knows firsthand the unique health care challenges Black people living in underserved communities face. Black residents make up more than 82% of Jackson's population.
In both Jackson and Hinds counties, COVID-19 cases have been severely high throughout much of the pandemic. Yet the latest reports show that positive rates are declining. The number of new cases in Jackson County dropped by more than 40% in January. In Hinds County, the number of new cases dropped by more than 50% during the same time period.
JHCHC regularly disseminates clear and accurate information that is easy to understand across popular media outlets. The health center has a strong and active social media presence packed with information about vaccination events, eligibility, safety and efficacy. The health center's physicians and clinicians regularly appear on local news programs. And JHCHC's COVID-19 vaccination teams remain hard at work administering doses at vaccination sites located throughout the region, partnering with local dignitaries, schools, faith organizations and cultural organizations.
With a more than 90% vaccination rate within the organization, the health center has been recognized as a COVID-19 Center of Excellence.
COVID-19 Vaccine Resources