One of the Most Successful COVID-19 Vaccine Campaigns in the U.S.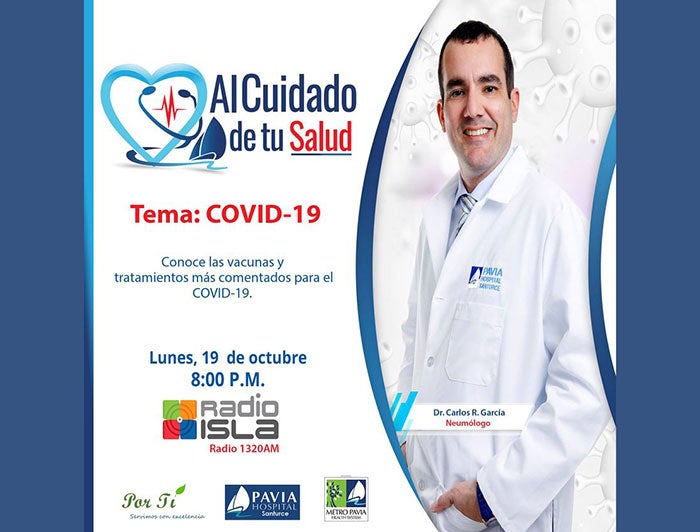 Photo Credit: Pavia Santurce Hospital
Puerto Rico has executed one of the most successful vaccination campaigns in the U.S. and territories with more than 75% of its 3.3 million residents fully vaccinated as of March 7. That's a significant accomplishment compared to the rate of 65% of all Americans, according to New York Times databases.
On the heels of reaching the vaccination milestone, Pedro R. Pierluisi, the governor of Puerto Rico, lifted the territory's mask mandate for most places. It's one of the last regions to ease COVID-19 restrictions in the U.S.
In a statement, the governor said, "As you know, the COVID-19 statistics in terms of hospitalizations have dropped considerably and we can already say that our health system is not compromised, that the level of infections is controlled and our vaccination level continues to be the best in the American nation."
The governor applauded efforts to vaccinate residents against COVID-19 and thanked the health care community — doctors, clinicians, nurses, respiratory technicians, technologists and laboratory personnel, among others — for their outstanding commitment and dedication.
Pavia Santurce Hospital, located in San Juan, Puerto Rico, is just one of the hospitals and health systems leading the way in treating COVID-19 patients and vaccinating communities. As vaccines became available, Carlos R. Garcia, M.D., pulmonologist and director of the intensive care unit at the hospital, embarked on a media tour to talk about COVID-19 and the "most talked-about vaccines and treatments to stop it." He underscored the vaccine's benefits, safety and where to go to schedule an appointment to receive the doses.
Pavia Santurce Hospital offers an easy-to-use, 24/7 health care information digital hub where people can go to prequalify for receiving the vaccines. Once the online form is completed, a hospital representative contacts eligible individuals to schedule the vaccine appointments and answer questions.
The health system's website also offers a medical tourism information center where visitors can go to ask health- and medical care-related questions, such as COVID-19 status, testing and vaccine requirements before traveling to the island.
Puerto Rico has experienced several waves of COVID-19 with confirmed cases rising and falling during the past two years. It enacted strict measures and an early lockdown during the pandemic ahead of other U.S. states.
Masks are still required in health care facilities and long-term care facilities. Children may still be required to wear masks at schools if the health department "deems necessary to prevent contagion," the statement said. Companies may still mandate masks if they choose.
During the first week of March 2022, the territory had a 4.7% COVID-19 positivity rate — down from 37% in January 2022 — according to Johns Hopkins University. There are 475,195 confirmed COVID-19 cases and 4,134 related deaths in Puerto Rico since the pandemic began.
COVID-19 Vaccine Resources