Munson Healthcare Urges People to 'Band Together' and Get Vaccinated Against COVID-19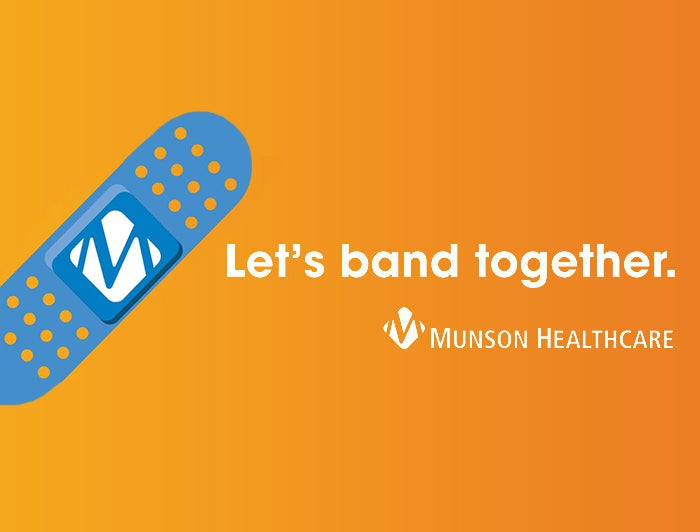 To keep COVID-19 illness, hospitalizations and deaths low, Munson Healthcare, based in Traverse City, Michigan, is urging its communities to "band together and take action." And getting a COVID-19 vaccine and recommended boosters is first on its list of action steps.
The health system's COVID-19 communications campaign reinforces information and messaging from the Centers for Disease Control and Prevention. The CDC is stressing the importance of staying up to date on COVID-19 vaccinations: Doing so means "the better chance we have of avoiding a possible surge in COVID-19 illness later this fall and winter."
Part of Munson Healthcare's communications campaign includes "Munson Minutes" YouTube videos on vaccine history and how vaccines work.
One eye-catching video emphasizes: "Millions of people in the United States have received COVID-19 vaccines under the most intense safety monitoring in history. Serious adverse side effects are incredibly rare." Another video on well-child visits explains that "the more kids who are vaccinated the better vaccines work."
The health system's website also provides guidance on COVID-19 vaccines that's geared specifically to parents and caregivers about keeping kids safe. Information shared by Munson Healthcare helps dispel the myth that children are not affected by COVID-19. The website cites research from the American Academy of Pediatrics: Children account for more than 18% of COVID-19 cases — that's about 14 million children — since the pandemic's onset.
Visit the Munson Healthcare website for comprehensive COVID-19 vaccine information and resources.
COVID-19 Vaccine Resources
Resources on the Role of Hospitals