Parents Share COVID-19 Stories and Urge 'Prevent What's Preventable'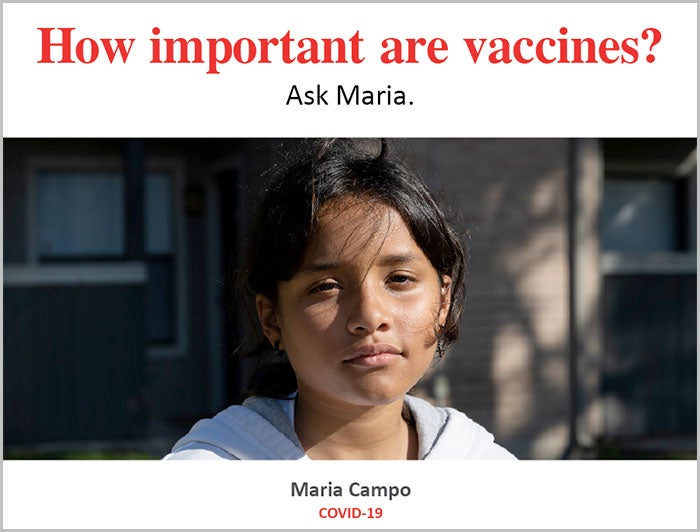 Two sets of parents with children who were patients at Texas Children's Hospital are sharing their stories to urge people to get their children vaccinated against COVID-19. Both children — Shemar and Brittani — have recovered, but they overcame serious illness and were hospitalized due to the coronavirus.
Shemar Fulton was diagnosed with COVID-19 in mid-November 2021. His symptoms were mild at first — fever, no smell or taste for a couple of days — said his mother, Loreena Ekong. Shemar got better and returned to school. But the day after Christmas, during holiday break, he woke up with a high fever. His parents took him to an urgent care center and the hospital emergency room several times as his condition worsened.
Then Shemar started to have chest pains, and he was transferred by ambulance to the main campus of Texas Children's Hospital in Houston, where he was diagnosed with multisystem inflammatory syndrome in children. MIS-C is a "rare but serious condition associated with COVID-19 in which different body parts become inflamed, including the heart, lungs, kidneys, brain, skin, eyes or gastrointestinal organs," according to the Centers for Disease Control and Prevention.
He received care and treatment in the hospital's cardiovascular ICU. Loreena remembers, "The doctor said, 'Shemar has the heart of a 60-year-old man in heart failure.' ...This was a completely healthy kid." Shemar recovered and was discharged, but he still takes heart medication and visits Texas Children's monthly. "From what I went through, I don't want anybody to go through," Shemar says.
Several members of Brittani's family were exposed to COVID-19, but only she developed severe symptoms. Like Shemar, she become very ill with MIS-C and was hospitalized for 10 days "fighting for her life" in the ICU at Texas Children's.
Emmanual Wochese, Brittani's dad, remembers how sick she had been: "She had very high fever. … She wasn't eating anymore. She wasn't drinking. She wasn't playing like she used to do. All night, she would just cry and cry and cry. "
In a video shared by Texas Children's Hospital, Shemar's and Brittani's parents stress the importance of vaccinating children against COVID-19. Brittani's dad urges people to "prevent what's preventable." Shemar's mom echoes those words: "Get vaccinated. … It saves lives."
The Texas Children's Hospital website has several sections with COVID-19 information, including answers to common questions about COVID-19 vaccines and boosters, children's mental health and COVID-19, and more.
COVID-19 Vaccine Resources
Resources on the Role of Hospitals