Seattle Children's Hospital Educating Parents about COVID-19 Vaccines and Kids Under Five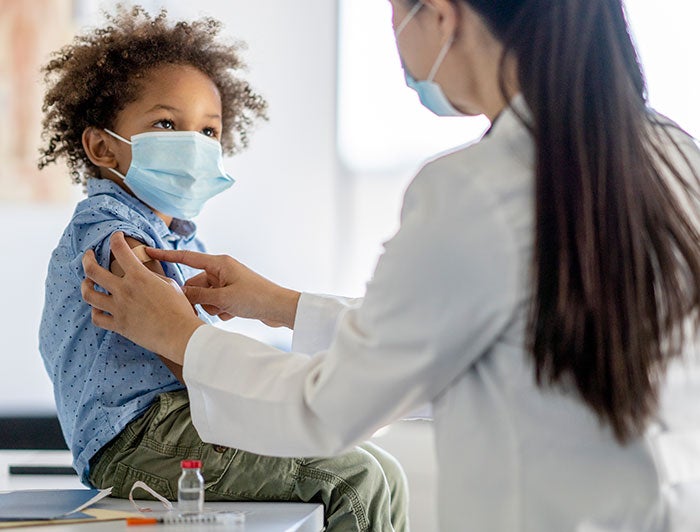 Seattle Children's Hospital wants parents to know that the hospital is "grateful to be a partner" on the parenting journey. The hospital's health care teams strive for truly collaborative relationships with the patients and families to achieve the best medical care and the safest outcomes. Prioritizing open communications and being good listeners are vital to everything the care teams at Seattle Children's Hospital do, and patients and their families are satisfied that they are being heard.
The collaborative relationship practice has been a centerpiece of the COVID-19 vaccine rollout among children and their families, especially as children 6 months to 5 years became eligible for the vaccines. Following the vaccine's authorization for this very young population, the hospital's pediatric infectious prevention specialists took to the airwaves immediately to provide accurate information that is easy to understand and addresses concerns. The possibility of side effects is one of the biggest concerns on parents' minds.
"We've seen very mild side effects including fever, fussiness and fatigue, all of which only lasted a day or two before resolving," said Surabhi Vora, M.D., a pediatric infectious disease specialist at Seattle Children's, during an interview with My Northwest media.
Nearly a dozen children under 5 years received their first COVID-19 doses on Tuesday, June 21, 2002, the first day of eligibility. The hospital was expected to administer another 150 doses to young children the next day. Seattle Children's was one of the sites for a Pfizer vaccine trial involving young children. For more information on Seattle Children's vaccine rollout for children under 5 years, visit the hospital website.
COVID-19 Vaccine Resources
Resources on the Role of Hospitals