Tennessee Hospital Leaders Pen Open Letter on Getting Vaccinated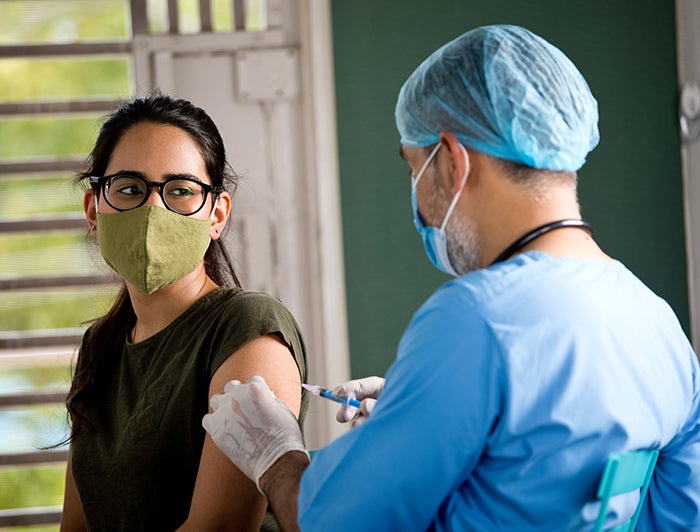 "We write today with an appeal to all Tennesseans.
The deadly COVID-19 pandemic is surging once again in our state. Daily new cases, transmission rates and hospitalizations have surpassed the July levels, making this second wave bigger and more deadly than the first. Medical experts and elected officials across our nation are sounding a warning about the rising numbers, and we — the state hospital leaders — share their deep concerns, especially with Thanksgiving and the holiday season beginning this week. This is why we have come together to urge all Tennesseans in the strongest terms to fight community spread and flatten the curve of this virus."
That's the message from leaders of 10 Middle Tennessee hospitals and health care systems who banded together to pen a joint letter on August 20, 2021, strongly urging people to get vaccinated.
At the time the letter was published, there were 2,572 people hospitalized in Tennessee with COVID-19, 767 of those patients were in intensive care units, and 474 were on ventilators.
The letter goes on to say, "We have seen, firsthand, the unnecessary suffering this horrible disease wreaks on the human body. We have had many patients in our ICUs, with machines keeping them alive, who wished they had gotten the vaccine but at that point it's just too late. They, along with their families, are living with regret. Our caregivers are growing more and more saddened and frustrated that simple steps that could greatly reduce the loss of life are not being embraced."
According to a report by the Tennessee Department of Health, the state has experienced a more than 200% increase in overall COVID-19 cases since July 1, averaging more than 700 new cases per day within the first 15 days of August. Moreover, 97% of all hospitalizations and more than 98% of deaths are residents who have not received the vaccine.
According to the hospital leaders who participated in the joint letter, "Nearly all those patients could be safely at home with their friends and family right now if they had chosen to get the vaccine." Many of the state's hospitals now face capacity concerns, adding that hospitals were already full prior to the July surge.
Hospital leaders who signed the open letter include Tim P. Adams, president and CEO, Ascension Saint Thomas; Paul Korth, CEO, Cookeville Regional Medical Center; Lisa Casteel, CEO, Henry County Medical Center; Alan Watson, CEO, Maury Regional Health; James E.K. Hildreth, M.D., president and CEO, Meharry Medical College; Randy Davis, president and CEO, NorthCrest Medical Center; Susan Peach, CEO, Sumner Regional Medical Center; Mitch Edgeworth, president, TriStar Health; Phillip J. Mazzuca, CEO, Williamson Medical Center; and C. Wright Pinson, M.D., deputy chief executive officer and chief health system officer, Vanderbilt Health.
COVID-19 Vaccine Resources