Vaccine SWAT Team Ensures Everyone Has a Chance to Get Vaccinated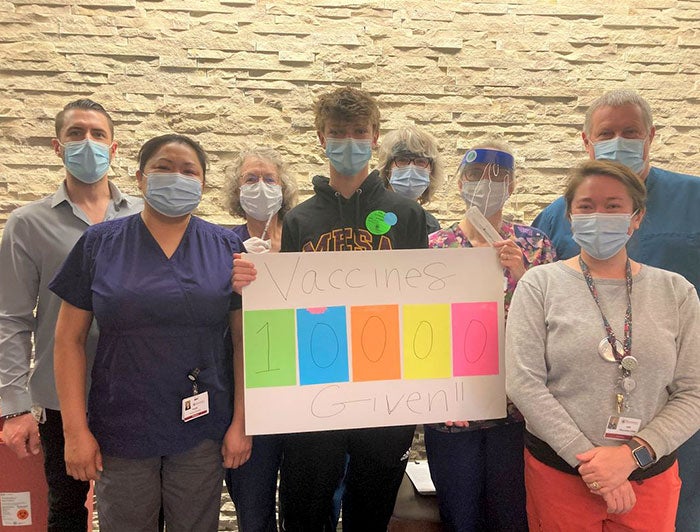 Photo Credit: Southwest Health System
Vaccinating health care workers: check. Setting up vaccine clinics for the community: check. Sending out vaccine SWAT teams: check. Southwest Health System in Cortez, Colo., has it all covered, despite its small size. SHS operates a critical access hospital and primary and specialty care clinics, serving the Four Corners region.
In addition to setting up vaccine clinics to give shots in arms to people in the community and surrounding area, SHS created a vaccine "SWAT team." As part of this team, paramedics and a few ambulances stocked with vaccine vials have visited homebound people in the community to give them a COVID-19 vaccine.
SHS administered its 10,000 COVID-19 vaccine dose on April 27. As of that date, the 25-bed health system had completed 57 vaccine clinics, averaging 176 patients per clinic.
The health system rolled out its vaccination plans on December 16, 2020, when it began giving shots to its health care workers. With encouragement from SHS leadership, a little over 70% of staff were vaccinated by late February.
To encourage all community members to get vaccinated, SHS frequently posts photos on Facebook, with SHS staff holding colorful signs that call out the total vaccine tally by the health system.
The SHS website provides fact sheets, a COVID-19 symptom checker, and a link to vaccination locations across Colorado.
COVID-19 Vaccine Resources