Cheyenne Regional Medical Center's Behavioral Health Services Joins 'Age-Friendly Health Systems' Initiative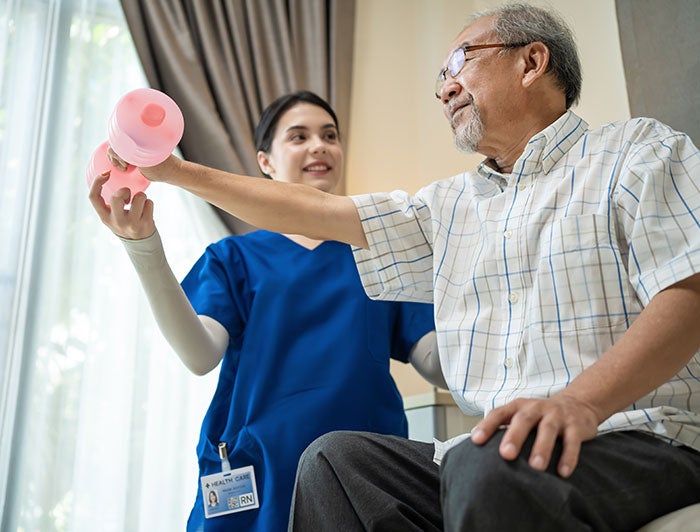 Older adults are living and working longer, redefining what life's later stages look like. Wyoming's Cheyenne Regional Medical Center has joined with more than 2,700 hospitals, outpatient clinics and health systems nationwide as participants in the "Age-Friendly Health Systems" initiative, which is led by the Institute for Healthcare Improvement and The John A. Hartford Foundation.
These caregivers are focused on the unique needs of older adults to provide them with the best care possible.
Cheyenne Regional's good work has not gone unnoticed. In partnership with the University of Wyoming's Wyoming Center on Aging, its outpatient center was recently recognized as "Age-Friendly," a designation acknowledging is has implemented evidence-based practices specifically designed to improve care for older adults.
The Age-Friendly Health Systems initiative is based on a series of practices known as the "4Ms," which are focused on addressing four essential elements of care for older patients:
What Matters: Know and align care with each older adult's specific health outcome goals and care preferences, including, but not limited to, end-of-life care, and across settings of care.
Medication: If medication is necessary, use age-friendly medications that do not interfere with what matters to the older adult or with mobility or mentation across settings of care.
Mentation: Prevent, identify, treat and manage dementia, depression and delirium across settings of care.
Mobility: Ensure that older adults move safely every day to maintain function and to help them continue to do what matters to them.
Resources on the Role of Hospitals