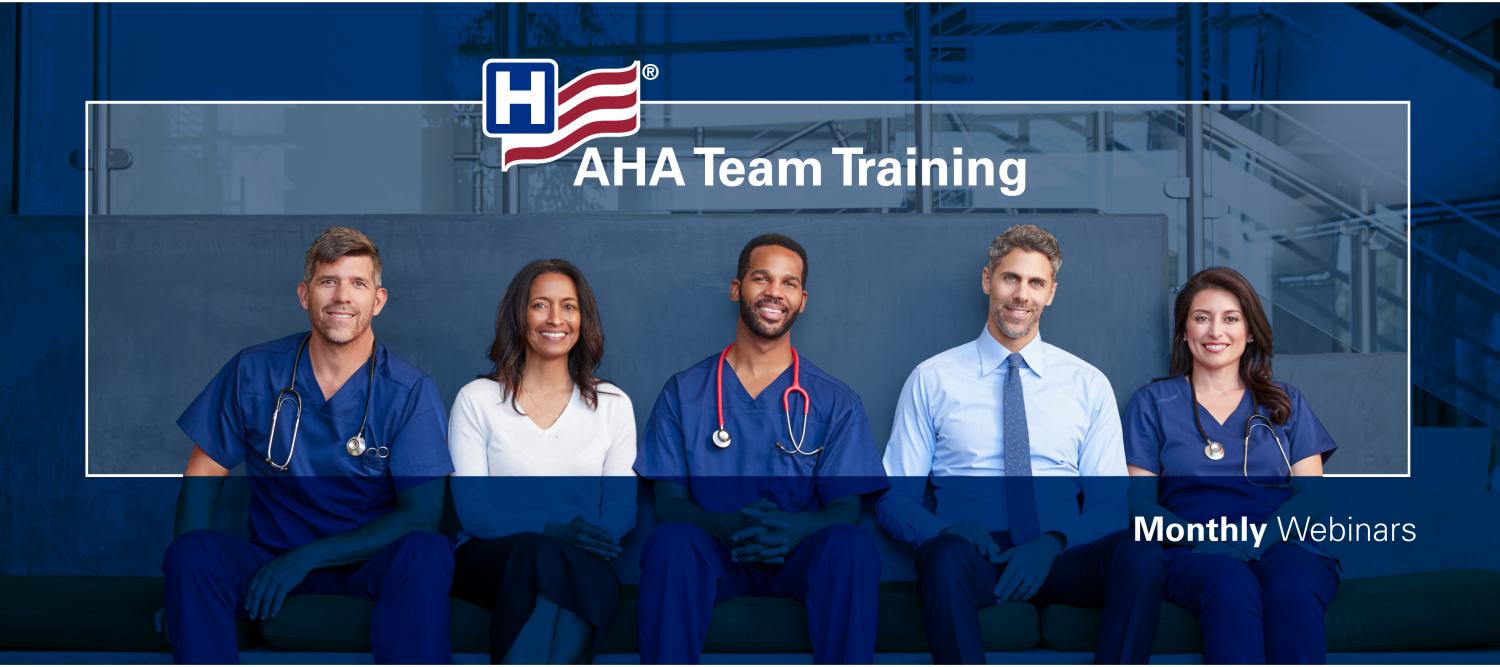 Engaging Physicians in Teamwork Training for Quality and Safety - Or Why Don't Your Physicians Get Engaged? June 8
Date
Wed, Jun 08, 2022, 12:00 PM – Wed, Jun 08, 2022, 01:00 PM
Event Host

Contact Information
AHA Team Training
312-422-2609
Open To
Members and Non-members
Description
Wednesday, June 8 at 1:00 pm ET (12:00 pm CT, 11:00 am MT, 10:00 am PT)
Quality improvement and patient safety have been shown to improve when physicians are engaged and committed to working within their institutional settings. However barriers may exist that either deter physicians from engagement or do not provide them with the necessary skills to do so. Health care organizations can and should remove barriers and develop systems to engage physicians in their quality improvement efforts, including team training for patient safety. Doing so requires an understanding of the most common barriers and developing strategies that address both institutional and physician concerns in a process that is beneficial for patients, physicians, and health care institutions.
Learning Objectives:
List the barriers to physician engagement
Describe literature-based strategies to improve physician engagement
Utilize methods that actively engage physicians in team training for patient safety
Speaker:
N. Kevin Krane, MD, FACP, FASN
Vice Dean for Academic Affairs, Professor of Medicine, Director of Team Training, Tulane University School of Medicine
Continuing Education:
Participants will earn 1.00 Joint Accreditation credit hour for this webinar by completing all CE requirements. CE credit is provided by Duke University Health System Clinical Education & Professional Development. They are accredited by the American Nurses Credentialing Center (ANCC), the Accreditation Council for Pharmacy Education (ACPE) and the Accreditation Council for Continuing Medical Education (ACCME).
In order to qualify for credit, you must have an active Duke OneLink Account and watch the webinar live. If you do not have a Duke OneLink account, please follow these directions to set up your account and confirm your mobile number (both steps are required). Please note this is a one-time set-up and you may use your account for all future AHA Team Training webinars.