Monthly Webinars
AHA Team Training regularly hosts no-cost webinars, featuring TeamSTEPPS and other team training, leadership and communication related topics.
Our webinars are generally held every second Wednesday of the month and the topics are as diverse as our presenters. We feature an interdisciplinary mix of experts from the field who are tackling real world challenges and sharing practical takeaways to help you move toward solutions. Register for our upcoming webinars below.
Access recordings and slides from our previous webinars
Upcoming webinars
Transforming Care Through Age-Friendly Health Systems
Wednesday, July 14 at 1:00 pm ET (12:00 pm CT, 11:00 am MT, 10:00 am PT)
The nation's adult population over age 65 is projected to reach 83.7 million by the year 2050, an increase from 21% of the population in 2012 to more than 39% in 2050. Age-Friendly health systems is an initiative of The John A. Hartford Foundation and the Institute for Healthcare Improvement in partnership with the American Hospital Association and the Catholic Health Association of the United States. The initiative is designed to meet the needs of older adults, looking beyond acute events, engaging the whole community, and achieving better health for older adults. By focusing on four key areas— what matters, medications, mobility and mentation we aim to improve patient care, safety and outcomes; improve patient and family engagement in care; and reduce length of stay and readmissions. This webinar will provide an overview of Rush University Medical Center's journey of becoming an Age-Friendly Health System, the impact it has made on its patient population, along with the benefits and opportunities of how listeners can join upcoming Action Communities.
Learning Objectives:
Assess the need for health systems to become age-friendly
Review and apply the Age-friendly care model which focuses on implementing evidence-based strategies and practices across four core elements (improve patient care, safety and outcomes, improve patient and family engagement in care and reduce length of stay and readmissions)
Review the progress and challenges of the initiative at a site and hear about how your organization can become involved
Sponsored By: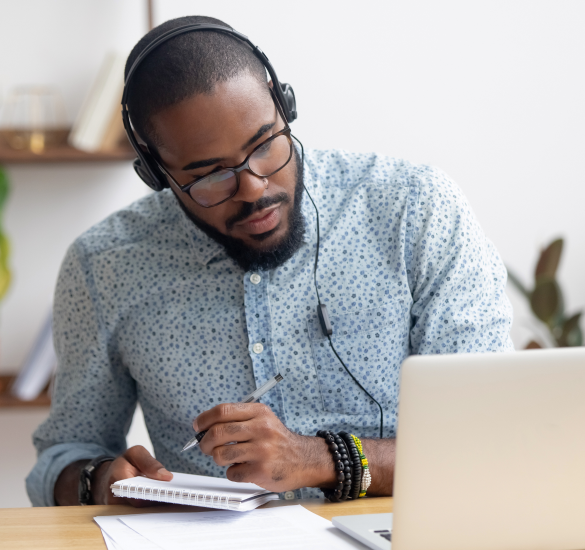 Webinar Sponsorship
Partner and showcase your organization!
Our webinars tackle timely topics to educate and shape health care organizations working to provide safer team-based care. Sponsoring a webinar provides access to a large and diverse group of health care leaders from across the care continuum. You'll reach clinical, quality, and operational leaders who are key decision makers influencing workforce and staffing solutions and are involved in educating their fellow staff members. Connect with this vital audience of health care leaders to showcase your organization's contribution to the cause of better quality care and care delivery. Interested in a specific topic or have your own speakers lined up? We also do custom webinars!
Get Started