Monthly Webinars
AHA Team Training regularly hosts no-cost webinars, featuring TeamSTEPPS and other team training, leadership and communication related topics.
Our webinars are generally held every second Wednesday of the month and the topics are as diverse as our presenters. We feature an interdisciplinary mix of experts from the field who are tackling real world challenges and sharing practical takeaways to help you move toward solutions. Register for our upcoming webinars below.
Access recordings and slides from our previous webinars
Upcoming webinars
BONUS SPONSORED WEBINAR!
Looking Beyond Acuity: How Intelligent Automation Can Improve Daily Staffing Practices
Tuesday, September 28 at 1:00 pm ET (12:00 pm CT, 11:00 am MT, 10:00 am PT)
For years, nursing leaders have looked to acuity-based staffing as the solution to their staffing issues. While acuity can be a determinant in how staff is distributed, there are many other variables that need to be considered when developing an effective staffing plan each day. Variables such as critical ratio variances, unit workload, planned discharges, predicted census, staff availability and constraints all play major roles in staffing decisions. As patient care needs are fluid and vary among hospitals, nursing units, and shifts, an enterprise-focused staffing approach is essential to effectively meet patients' ever-changing needs. This is where intelligent automation can help.
Learning Objectives:
Review the benefits and challenges associated with acuity-based staffing
Understand how a more holistic, enterprise-focused approach to staffing can transform your daily staffing practices
Understand how hospitals across the country are improving patient care and staff satisfaction by better managing their most valuable resources
Sponsored By: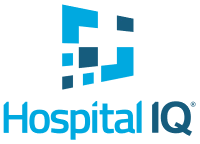 Mindfully Addressing High Reliability's "Robust PI" for Multi-Level, Multi-Organizational, Enterprise-Wide Improvement
Wednesday, October 13 at 1:00 pm ET (12:00 pm CT, 11:00 am MT, 10:00 am PT)
Elaine Huggins, Lead Principal Consultant, High Reliability and Pamela Leonard, Sr. Director National Patient Care Services share how Kaiser Permanente's National Program Office work the challenge of mindfully employing the High Reliability principles in multi-level, multi-organizational, enterprise-wide improvement that ties together the accountability of leadership commitment to no patient harm with the sensitivity to operations and deference to the expertise they desire. They will share their experience of the 8-step problem solving journey using an A3 in a cascading manner that resists the temptation to simplify yet retain the clarity of work. In this webinar, speakers will also share their insights to date and their continuing resolutions around "Robust PI."
Learning Objectives:
Identify the 3 prerequisites and 5 principles of High Reliability in organizations.
Analyze classic 8-step problem solving (LEAN) and how this meets the needs of HRO Robust Process Improvement in a mindful manner.
Describe the use of cascading A3s in the alignment of key stakeholders that highlights accountability of leadership commitment to no patient harm and supports High Reliability principles across a multi-level, multi-organizational enterprise.
Consider the potential roadblocks and challenges of multi-level organizational process improvement and various countermeasures that are available.
BONUS SPONSORED WEBINAR!
Reimagine Patient and Family Communication with Mobile Technology
Wednesday, October 20 at 1:00 pm ET (12:00 pm CT, 11:00 am MT, 10:00 am PT)
Now, more than ever, meaningful human connections are needed in healthcare. For families and friends at home or in a waiting room, receiving status updates about their loved ones in a hospital reduces the levels of worry and stress. Learn how Lehigh Valley Health Network is using a mobile app to send secure texts, photos, and video updates to patients' loved ones. These meaningful images and words provide needed connectivity and transparency.
Learning Objectives:
Discuss the potential feelings of worry, anxiety, isolation, and stress that patients and their love ones may feel before, during and after a surgery or a hospital stay.
Explore solutions that can help reduce anxiety and improve the healthcare experience for patients and families during and after COVID-19.
Discover how the perioperative team at Lehigh Valley Health Network uses a mobile app to send secure texts, photos, and video updates to patients' loved ones.
Measure the potential impact that human-centered technology has on HCAHPS scores.
Sponsored By: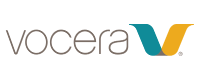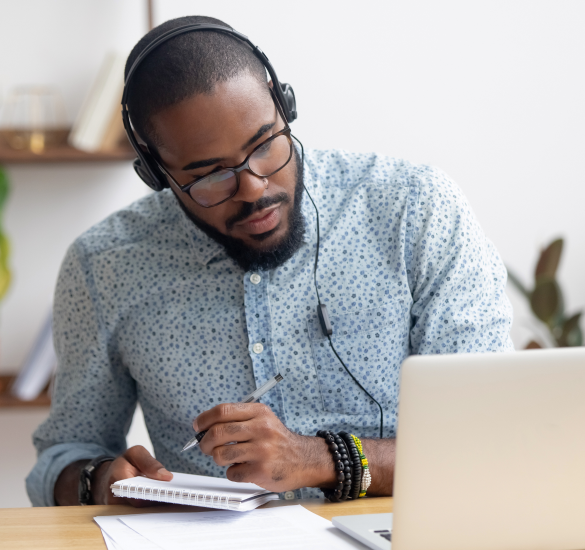 Webinar Sponsorship
Partner and showcase your organization!
Our webinars tackle timely topics to educate and shape health care organizations working to provide safer team-based care. Sponsoring a webinar provides access to a large and diverse group of health care leaders from across the care continuum. You'll reach clinical, quality, and operational leaders who are key decision makers influencing workforce and staffing solutions and are involved in educating their fellow staff members. Connect with this vital audience of health care leaders to showcase your organization's contribution to the cause of better quality care and care delivery. Interested in a specific topic or have your own speakers lined up? We also do custom webinars!
Get Started