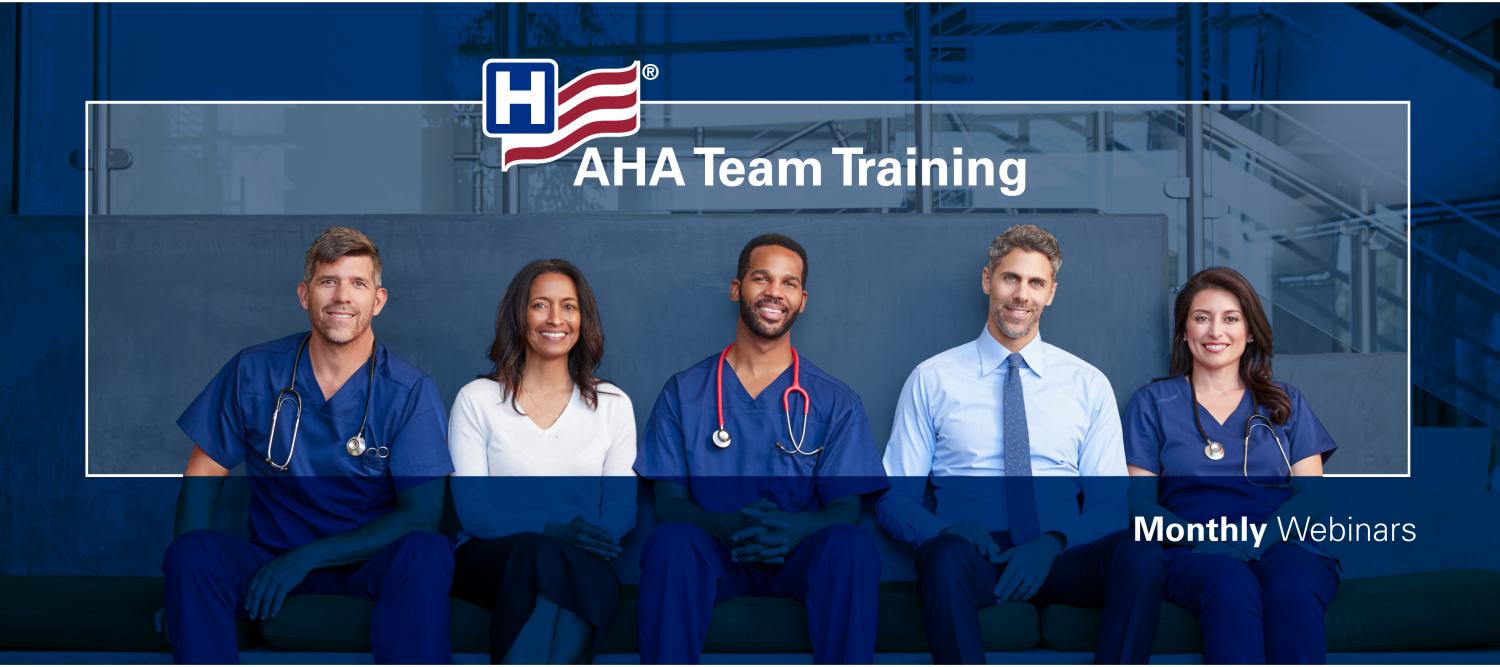 Healthy Aging: Creating Age-Friendly Health Systems Aug 10
Date
Wed, Aug 10, 2022, 12:00 PM – Wed, Aug 10, 2022, 01:00 PM
Event Host

Contact Information
AHA Team Training
312-422-2609
Open To
Members and Non-members
Description
Wednesday, August 10 at 1:00 pm ET (12:00 pm CT, 11:00 am MT, 10:00 am PT)
The nation's adult population over age 65 is projected to reach 83.7 million by the year 2050, an increase from 21% of the population in 2012 to more than 39% in 2050. Age-Friendly health systems is an initiative of The John A. Hartford Foundation and the Institute for Healthcare Improvement in partnership with the American Hospital Association and the Catholic Health Association of the United States. The initiative is designed to meet the needs of older adults, looking beyond acute events, engaging the whole community, and achieving better health for older adults. By focusing on four key areas — what matters, medications, mobility and mentation — we aim to improve patient care, safety and outcomes; and reduce length of stay and readmissions. Join this webinar to learn about the importance and impact of the 4Ms Framework, hear bright spots in the field integrating value-based, Age-Friendly care and understand the benefits of joining the Action Community.
Learning Objectives:
Assess the need for health systems to become age-friendly
Learn about the Age-Friendly Health Systems movement and how the 4Ms Framework (what matters, medications, mobility, and mentation) can be applied to a care setting
Review the progress and challenges of the initiative at a site and hear about how your organization can become involved
Speaker:
Marie Cleary-Fishman
Vice President of Clinical Quality, HRET/American Hospital Association
Continuing Education:
Participants will earn 1.00 Joint Accreditation credit hour for this webinar by completing all CE requirements. CE credit is provided by Duke University Health System Clinical Education & Professional Development. They are accredited by the American Nurses Credentialing Center (ANCC), the Accreditation Council for Pharmacy Education (ACPE) and the Accreditation Council for Continuing Medical Education (ACCME).
In order to qualify for credit, you must have an active Duke OneLink Account and watch the webinar live. If you do not have a Duke OneLink account, please follow these directions to set up your account and confirm your mobile number (both steps are required). Please note this is a one-time set-up and you may use your account for all future AHA Team Training webinars.