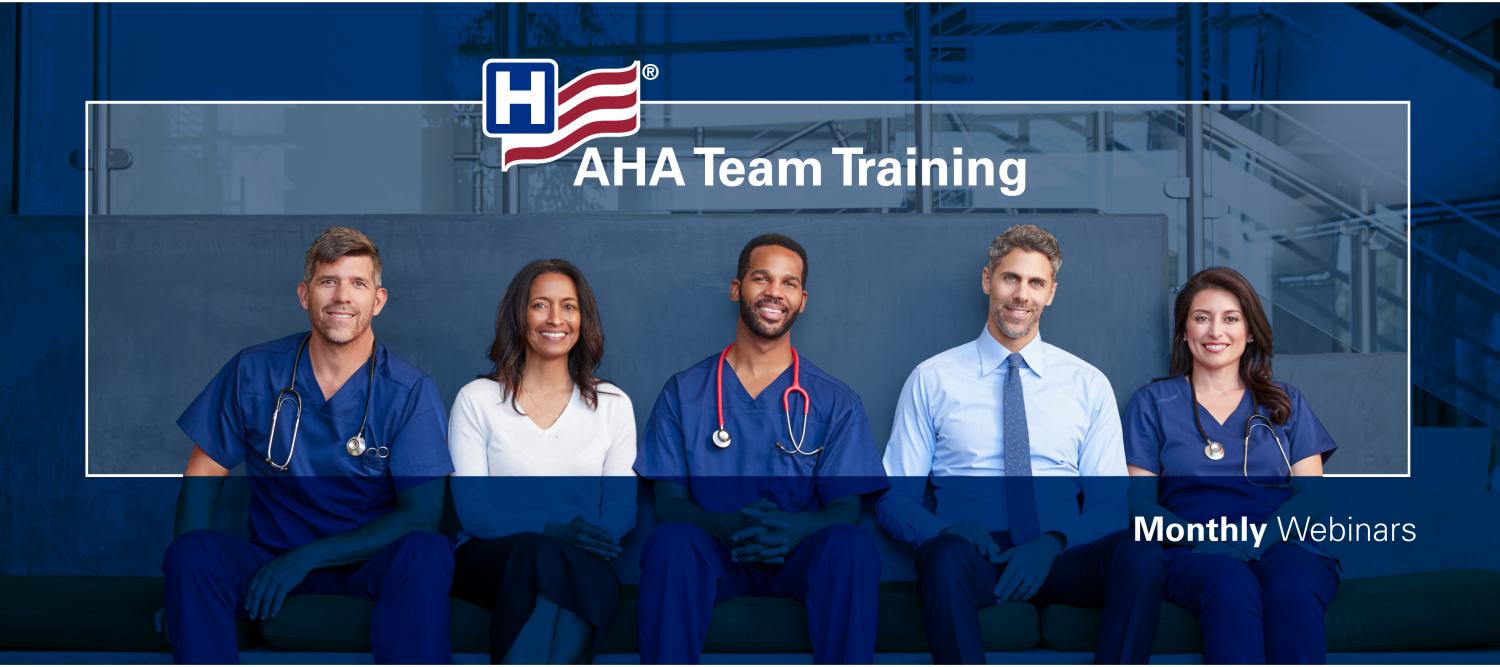 Mindfully Addressing High Reliability's "Robust PI" for Multi-Level, Multi-Organizational, Enterprise-Wide Improvement
Date
Wed, Oct 13, 2021, 12:00 PM – Wed, Oct 13, 2021, 01:00 PM
Event Host

Contact Information
AHA Team Training
312-422-2609
Open To
Members and Non-members
Description
October 13, 2021
Elaine Huggins, Lead Principal Consultant, High Reliability and Pamela Leonard, Sr. Director National Patient Care Services share how Kaiser Permanente's National Program Office work the challenge of mindfully employing the High Reliability principles in multi-level, multi-organizational, enterprise-wide improvement that ties together the accountability of leadership commitment to no patient harm with the sensitivity to operations and deference to the expertise they desire. They share their experience of the 8-step problem solving journey using an A3 in a cascading manner that resists the temptation to simplify yet retain the clarity of work. In this webinar, speakers also share their insights to date and their continuing resolutions around "Robust PI."
Learning Objectives:
Identify the 3 prerequisites and 5 principles of High Reliability in organizations.
Analyze classic 8-step problem solving (LEAN) and how this meets the needs of HRO Robust Process Improvement in a mindful manner.
Describe the use of cascading A3s in the alignment of key stakeholders that highlights accountability of leadership commitment to no patient harm and supports High Reliability principles across a multi-level, multi-organizational enterprise.
Consider the potential roadblocks and challenges of multi-level organizational process improvement and various countermeasures that are available.
Speakers:
Elaine J. Huggins, RN, MSN, CPHQ, Lean/Six Sigma Master Black Belt
Lead Principal Consultant, High Reliability, Kaiser Permanente Program Office: National Quality, Safety, Experience and Health Systems Performance
Pamela Leonard, RN,MS, CPPS, CPHQ
Senior Director, National Patient Care Services, Quality, Safety and Care Experience, Kaiser Permanente