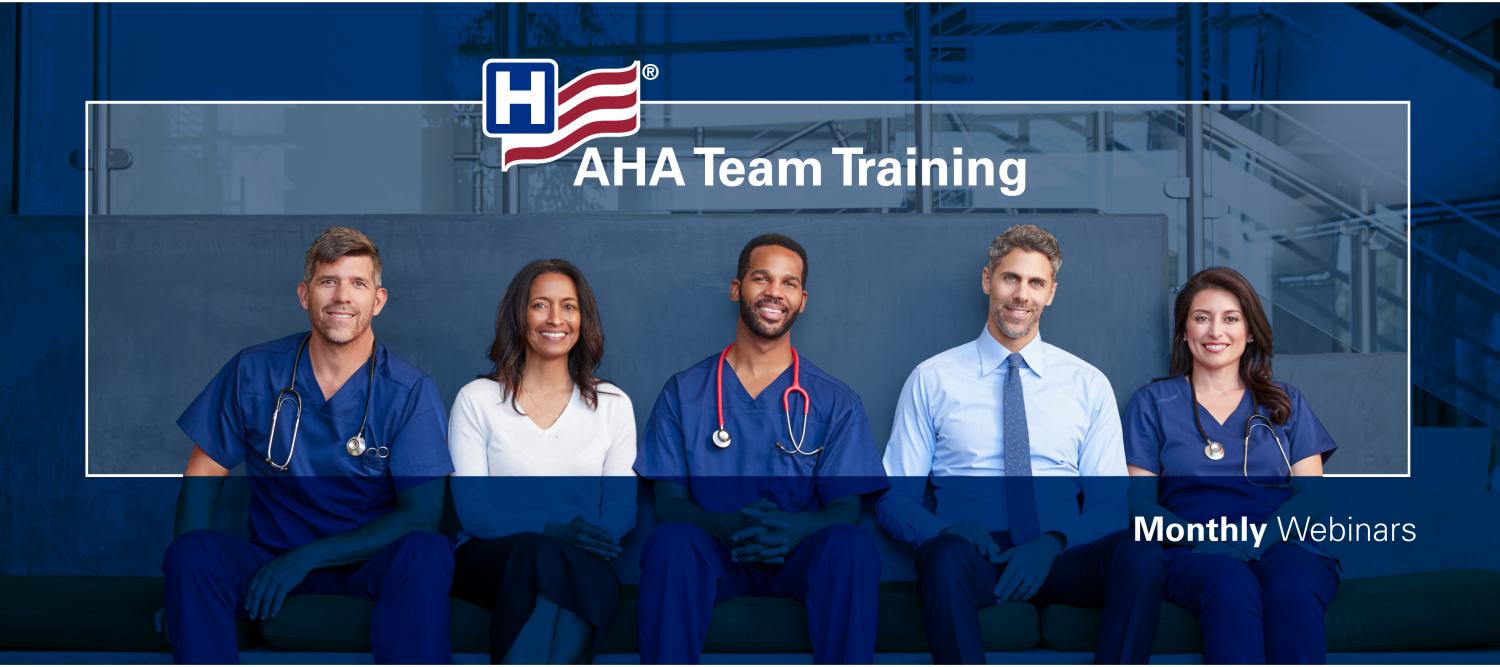 The New Approach to Mitigating Clostridiodes difficile (C. diff) Transmission While Saving Direct Cost to the Hospital
Date
Thu, May 18, 2023, 12:00 PM – Thu, May 18, 2023, 01:00 PM
Event Host

Contact Information
AHA Team Training
312-422-2609
Open To
Members and Non-members
Description
BONUS SPONSORED WEBINAR!
May 18, 2023
Every year, thousands of patients across the United States are impacted by the effects of hospital-onset Clostridioides difficile (C. diff) infections (HO-CDIs). With infections estimated at half a million per year, and health care costs amounting to $5.4 billion in excess, health systems are in critical need of more effective solutions to reduce HO-CDIs than are currently being employed.
In a recent study, "Mitigating hospital-onset Clostridioides difficile: The impact of an optimized environmental hygiene program in eight hospitals," researchers achieved a sustained 50% decrease in HO-CDIs across eight Trinity Health hospitals. This was the first-ever controlled study of a single type of intervention—in this case, optimized environmental hygiene—to decrease the transmission of C. diff. The intervention consisted of a standardized cleaning process, training, objective CDC approved cleaning monitoring and feedback to staff on cleaning thoroughness, in order to reduce infections.
In this webinar, we examine the limitations of current interventions to prevent transmission of C. diff. We then explore the results of the study and other relevant published studies. Finally, we present the manner in which an effective environmental hygiene program to reduce HO-CDI is implemented and the critical role EVS personnel played.
Learning Objectives:
Discuss the study design and the novel approach taken
Examine the difference in products and methods used at the participating hospitals
Quantify the patient health benefits and the hospital's direct savings which results from such a program
Speakers:
Philip C. Carling, MD
Director of Infectious Diseases and Hospital Epidemiology, Carney Hospital
Billy Fischer
Regional Director of Operations for Environmental Services, Laundry/Linen Services, and Transportation for Trinity Hospitality Services, Trinity Health