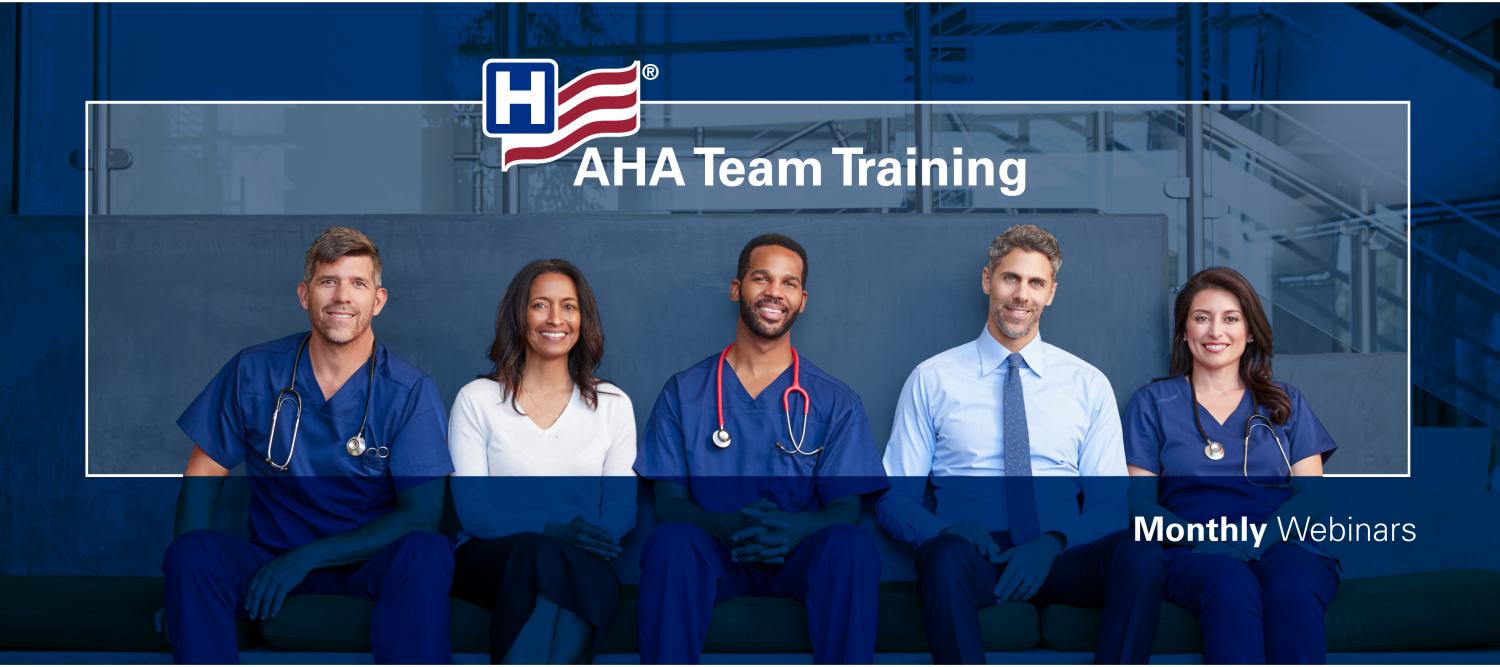 Teamwork and Malpractice: What's the Connection?
Date
Wed, Apr 13, 2022, 12:00 PM – Wed, Apr 13, 2022, 01:00 PM
Event Host

Contact Information
AHA Team Training
312-422-2609
Open To
Members and Non-members
Description
April 13, 2022
Teamwork has become a staple of how healthcare providers think about creating a culture of safety. Malpractice data, and the financial implications of liability lawsuits can be a powerful driver of safety efforts, including teamwork training. This session explores the nature of malpractice risk reduction and the potential impact of teamwork. Malpractice data analyses are shown to highlight how teamwork failure can lead to adverse events, proclivity for lawsuits, and payment to plaintiffs. Viewers also learn strategies to engage malpractice insurance providers and program leaders.
Learning Objectives:
Define the nature of malpractice risk reduction, and the 3P model
Demonstrate the impact of communication and teamwork on malpractice rates
Utilize malpractice data as a tool to engage hospital leadership in patient safety efforts
Speaker:
David L. Feldman, MD MBA CPE FAAPL FACS
Chief Medical Officer, The Doctors Company Group