AHA Hosts Discussion on the Future of Health Care in the Digital Age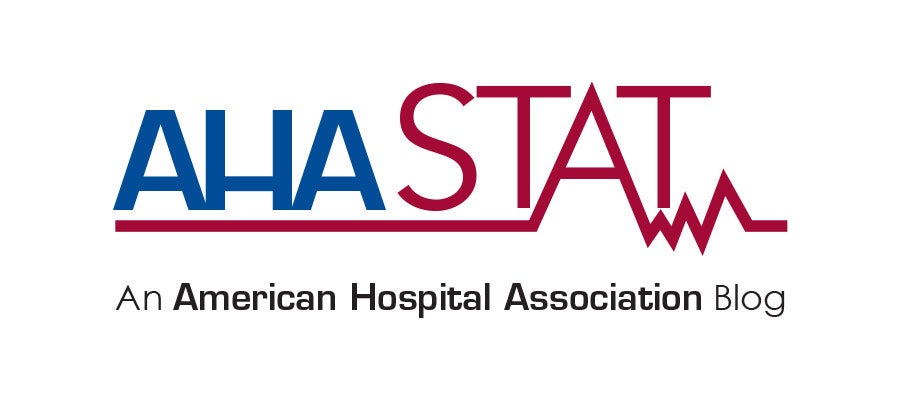 The health sector is in midst of historic change—and it's being driven by new technology and patients' increasing desire to play a larger role in directing their own care.
It is not a question of whether hospitals and health systems will adapt in the digital age … it's a question of how to adapt in a way that best serves patients and our core mission while maintaining long-term viability.
This balancing act was the focus of today's AHA-sponsored National Press Club event, "Building Coordinated Networks of Care in the Digital Age: How Contemporary Market Forces are Changing Health Care."
We convened a diverse array of speakers to share their perspectives on two panels. The first panel, titled "Forces Changing Health Care Delivery," featured AHA Board Chair Brian Gragnolati, president and CEO of Atlantic Health System; Dr. Michael Howell, chief clinical strategist at Google Research; and Sam Glick, Partner at Oliver Wyman. The second panel, titled "Delivering Health Care of the Future," featured a discussion moderated by Ken Kaufman, managing director for Kaufman Hall, with Elliot Joseph, CEO of Hartford Healthcare; Wright Lassiter III, president and CEO of Henry Ford Health System; and Dr. Janice Nevin, president and CEO of Christiana Care Health System, serving as panelists.
Patients and their families want care that's convenient and accessible, and to be engaged in directing their own care. Hospitals and health systems are stepping up to the plate, but so are new entrants like Google, Amazon, Apple – new to the health sector but highly capitalized.
There are also more traditional companies like CVS and Optum that are similarly resourced and expanding their role in the delivery of health care services. And companies like Google are engaging on new ideas for disease management and wellness, building on existing innovations like wearable devices that continue to increase in popularity.
These panels served as both a pulse check with health care leaders and a preview of what's to come in the field.
During the first panel, Google's Dr. Howell observed that we often "overestimate change in the next two to three years and underestimate change in the next decade."
Building on that theme in the second panel, Hartford Healthcare CEO Elliot Joseph called on hospital leaders and regulators alike to remove the word "discharge" from their vocabulary. We should be thinking in terms of a transition to the next stage in a continuum of care, he added.
Change was also a theme in the context of health system employees, with Joseph saying the field needs people who are creative and willing to "strap-in" during a transformative time. Dr. Nevin of Christiana Care said her employees may want to "buckle up." Henry Ford Health Lassiter's chimed in with his own mantra: "hold on."
Change is already happening at the leadership level. As AHA's General Counsel Melinda Hatton recently wrote, hospitals and health systems are merging and entering new relationships not to boost revenue, but rather to enhance their strength and ability to continue delivering high-quality care to patients. Without adapting to a changing market, we will lose out to new competitors who do not have the same understanding of the communities we serve–and America's health could suffer as a result.
While the future is still being written, some things will never change: Unlike other players in the health care field, we are open 24/7. Unlike other players, we care for everyone who walks through our doors–the blue and white "H" sign will always represent safety and security to patients and the community. And unlike other players, America's hospitals and health systems will always keep working to advance health in America.