AHA's Institute for Diversity and Health Equity helps organizations build a diverse pipeline of leaders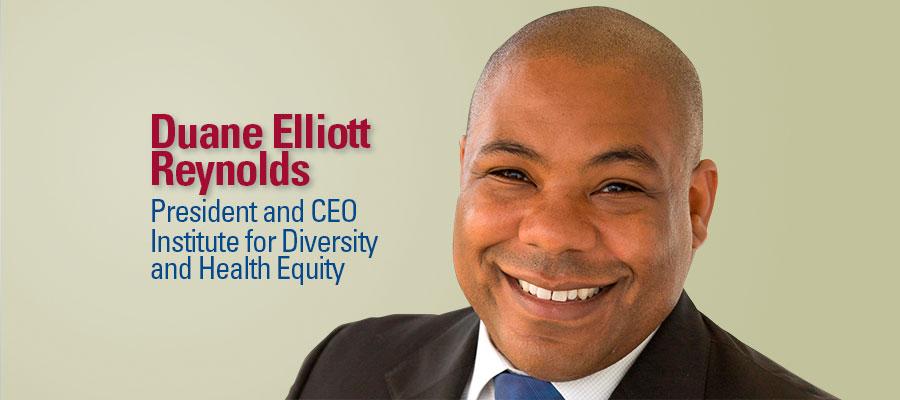 While the patient populations in U.S. hospitals and health systems are becoming increasingly diverse, diversity in those organizations' senior leadership and governance ranks is not keeping pace.
For 25 years, the Institute for Diversity and Health Equity (IFDHE), formerly the Institute for Diversity in Health Management, has worked to increase diversity in the health care field, including at the leadership and governance levels. The AHA and IFDHE continue to provide resources and programming to support hospital and health system's efforts to increase diversity and inclusion in health care leadership.
Here are a few examples of programs and resources that your organization can use.
Summer and Fall Enrichment Program Internships
The Institute's SEP and FEP place diverse, graduate students pursuing advanced degrees in health care administration or a related field and recent graduates in 10-week, paid internships within health care organizations. Experienced administrators serve as preceptors and mentors, providing support and career advice as well as those critical early-career connections. Your organization can sign up to host an intern.
Certificate in Diversity Management in Health Care (CDM) Fellowships
The CDM fellowship is a 12-month blended curriculum that seeks to strengthen diversity leaders so they can improve the patient experience. During the fellowship, practitioners currently in the field of health care diversity and inclusion management develop skills that will allow them to make change in their organizations and communities. Participants also develop a diversity/disparity plan linked to the strategies of their organizations. To learn more and apply for the next cohort, click here.
The AHA and IFDHE also are collaborating with other national and local organizations to lead efforts to increase and promote diversity in leadership.
National Urban League and UnidosUS Alliances
Through our Trustee Match program, these alliances connect hospital and health system CEOs with local Urban League Affiliate CEOs and UnidosUS leaders interested in governance opportunities at AHA-member hospitals and health systems.
National Minority Quality Forum's 40 Under 40 Summit
Serving as a major sponsor, the AHA in April provided leadership to support the first ever 40 Under 40 Summit, which recognized 40 minority health care professionals for their achievements in the health care field. I also had the pleasure of presenting at the summit and listening to the group's ideas for delivering appropriate health care to minority communities.
To learn more about opportunities and strategies to increase diversity in leadership at your organization, visit www.diversityconnection.org.
Duane Reynolds is the president and CEO of the American Hospital Association's Institute for Diversity and Health Equity. He also is a vice president of the AHA.