Innovation Challenge: Sparking creativity and impacting patients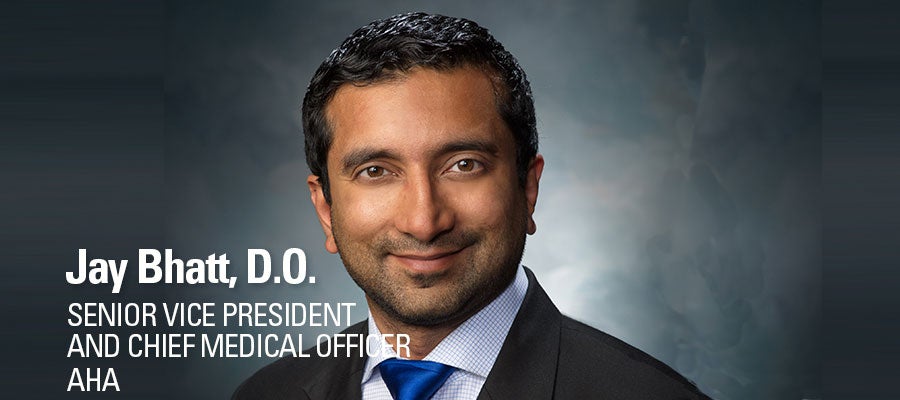 For the AHA's inaugural Innovation Challenge winners, simply deciding to participate sparked innovation and creativity at their hospitals and health systems. Nearly one year after winning the challenge, it served as a catalyst for more opportunities for collaboration and funding — and has helped make an even greater impact in their communities.
Since taking first place in the 2018 AHA Innovation Challenge, Parkview Health has turned its "win" for its Peer Recovery program into exciting efforts that attracted additional funding and expanded the program. Penn Medicine, the second-place winner, established a website for its Heart Safe Motherhood program and improved outcomes for postpartum care, tracked through remote monitoring and reporting.
Parkview's Peer Recovery Program
Parkview Health's winning idea was a technology-enabled, on-demand support care model for addiction recovery that addresses a vulnerable population of opioid use disorder patients in Northeast Indiana. Using a mobile app, individuals can get the help and support they need to feel connected during the recovery process. Since Parkview won the Innovation Challenge, the health system has received $2.5 million in grants to further expand care for individuals with substance use disorders.
Parkview launched the Peer Recovery Program in July 2018, which has had significant impact. Since its launch, nearly 800 individuals have been approached about participating. Of those, 605 agreed to engage in recovery support services. The end goal of all of this programming is to reduce repeat overdoses and overdose deaths. To date, in 2019, the community has witnessed a trend toward reduced fatal and nonfatal overdoses compared with the prior three years.
Penn Medicine's Heart Safe Motherhood Initiative
Earning second place in the challenge was Penn's program for postpartum patients with hypertension, so they could monitor their blood pressure in their own home rather than traveling to a doctor's office. Patients text their blood pressure results to their physician, who in turn can initiate treatment or prescribe medication as needed. The remote monitoring and reporting system helps clinicians identify and address health issues and complications earlier and more easily, before the issue escalates or requires readmission to the hospital.
New developments since the challenge include expanding digital access for patients and providers with the HeartSafeMotherhood.org website. New Penn-led research confirms that remote monitoring and reporting — instead of postpartum office visits — has virtually eliminated racial disparities in postpartum care. The program has expanded within Penn Medicine to Pennsylvania Hospital and since enrolled more than 200 women.
Winning Advice
The Parkview team's advice to other organizations entering the challenge or considering an innovative project? To think of innovation in health as more than having a clever idea or new technology — it's about thinking differently to find a better solution for the community. Parkview leadership works to create a culture of innovation across the organization, by offering a pathway for co-workers to share and execute their ideas. Connie Kerrigan, director of outreach at Parkview Behavioral Health, explains, "Engaging staff and supporting innovative approaches to enhance care is at the core of Parkview's success. You're asking staff to be creative in finding new approaches to deliver care, and that's exciting." The Parkview team also emphasizes the value of the innovation program to foster collaboration across departments and co-workers who typically wouldn't cross paths. Mike Packnett, president of Parkview Health, explains: "As an organization, we have recognized the need for innovation as a means to address the rapidly changing health care environment. We have invested in a talented team that supports innovation, led by our Chief Innovation Officer Jolynn Suko and Chief Academic Research Officer Michael Mirro."
Penn Medicine's Director of Innovation for Women's Health Katy Mahraj, advises, "If you have an idea, it's great just to get started trying it — in a very small, nonscalable way. Take a few patients and try out your ideas … Even with a handful of people, you can learn so much about your idea, what works, what doesn't work, what you need to change, and go from there." The Penn team found participating in the Innovation Challenge to be a great exercise even if an idea doesn't seem quite ready. Going through the steps of completing the application encourages the team to think about the important questions.
First American Healthcare Finance, sponsor of the AHA Center for Health Innovation Challenge, provides funding for innovation and improvement in health care, from investing in the most advanced medical equipment and technology to implementing software to renovating and expanding facilities.
To learn more, visit www.ahainnovation.org.
Jay Bhatt, D.O., is senior vice president and chief medical officer of the American Hospital Association.